This year, the Alliance for California Traditional Arts is awarding $148,200 to 30 organizations to support folk and traditional arts in the San Francisco Bay Area.
Since 2005, the Living Cultures grants have supported over 750 community-based projects, with $4 million in funding across 50 counties in California. This year's cohort represents the first time the program has had a Bay Area focus in its 17-year history. Our 2022 cohort represents a diverse array of cultural communities and their respective artistic forms of knowledge. We're proud to promote them all, from the traditions of indigenous Oaxacan communities based in Santa Rosa and Santa Cruz, to the creation of Romani drums for Bay Area wide workshops, and support for an evening of Native comedy in Orinda.
We acknowledge the support of the William and Flora Hewlett Foundation and Walter and Elise Haas Fund for their continued funding of the diverse array of cultural communities and their respective artistic forms of knowledge.
Introducing our 2022 grantees. Congratulations!
San Francisco
Afro-Peruvian Fest
The 4th annual Afro-Peruvian Fest will host a month-long series of free accessible programs for the general public with music, dance, panels, and a photo exhibit.
Oakland
Egwu Onwu: Making a Mixtape for Those Who Have Left Us
The interactive gathering invites artists & cultural workers of African descent to explore death and mourning drawing from the Igbo traditions.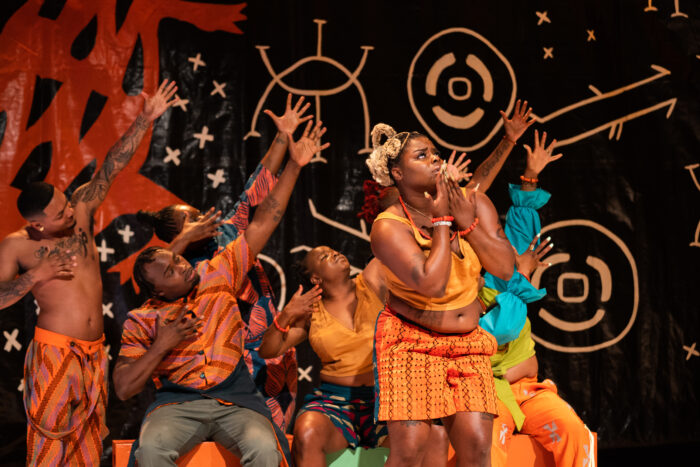 San Francisco
Songs of Resilience: Preserving Community Culture Through Southern Vietnamese Folk Music
Vietnamese opera and South Vietnamese folk music workshops for Vietnamese youth ages, K-12 will be taught by genre culture-bearers.
San Francisco
IDIA 2022: I Dance hence I AM
A Bharatanatyam festival and conference hosting Bay Area, national, and international Bharatanatyam artists will be held in Palo Alto for the public August 19-21.
Oakland
Black Banjo & Fiddle Fellowship
Master banjo and fiddle musicians of the American South will mentor four local African-American musicians ("Fellows") who will continue to teach and establish an ongoing old-time music program at the Oakland Public Conservatory of Music.
Oakland
Black Women's Blues Festival
The Black Women's Blues Festival will highlight diverse Black female talent from emerging to veteran artists in a concert, live radio broadcast and free video livestream.
Oakland
BoomShake Community Cajón Circles
The organization will provide a series of free, intergenerational workshops  on traditional Afro-Peruvian percussion, song, and culture to youth and adults.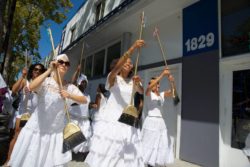 Berkeley
Yemanjá Arts Festival 2023
A month long festival in honor of the Yoruba goddess Yemanjá will consist of lectures, panels, dance and percussion workshops culminating in two dance performances.
San Jose
Bay Area Cultural Festival
The festival featuring live music and traditional dance will invite Cambodian communities throughout the Bay Area and Central Valley to present their various cultural programs.
Fremont
Sangeeta Vaibhavam- Music Festival
A concert of South Indian Carnatic music will promote the advanced study of music theory and performance techniques for students.
Oakland
Huellas/ Footprints
The project centers the Afro-Peruvian dance, Son de los Diablos in a theater performance, free dance and music workshops and conference.
Santa Cruz
Ha Mbongui African Dance and Drum Conference
A three-day conference with guest teachers from Congo, Haiti, Guinea and Senegal will teach traditional dance, drum, and song.
Oakland
Give The Drummer Some – Masterclass Series
Six free masterclasses with renowned local drummers from the traditions of jazz and blues will be offered to local youth of color.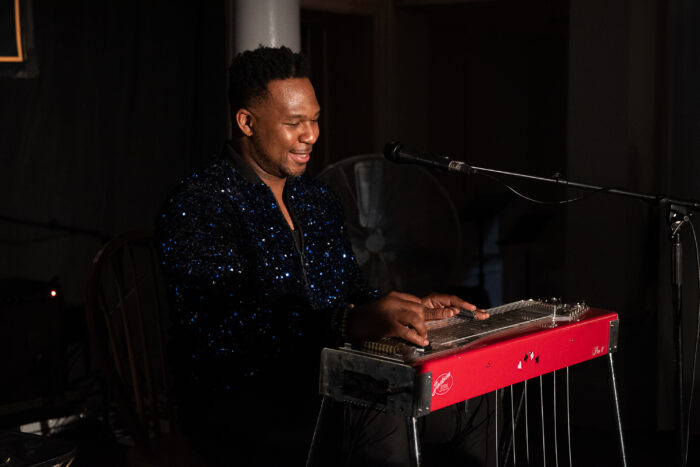 Morgan Hill
Festividad en Honor a Nuestra Señora Santa Ana Tlazolteotl
Funds will support a three-day observance in honor of Nuestra Señora Santa Ana Tlazolteotl, a sacred image from Indigenous Mexican heritage.
Santa Cruz
Japanese Cultural Fair
The one-day gathering features traditional Japanese dance, music, food, material arts, history displays, and vendors
Santa Clara
Community Alebrije Sculpture Workshop & Showcase
Free public workshops in paper sculpture technique, rooted in Oaxacan traditions will culminate with a display at a Day of the Dead showcase.
Berkeley
The African American Mbira Project
The project will introduce, support, and perpetuate the mbira within the African American community with classes, lectures and practices.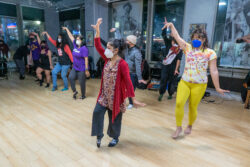 San Francisco
Kultura Kapwa & Komunity Kultura
Free monthly education programs include workshops on music, dance and regalia traditions of the Maguindanao, Maranao, Tausug and Kalinga tribes.
Berkeley
Meir Noy Yiddish Song Project (Doubly Suppressed, Doubly Forgotten)
Previously unknown collection of rare Yiddish songs from the Ukraine will be shared with the public through recordings, community presentations and workshops for the public.
Oakland
Maya Mam Traditional Weaving Collaborative Learning Circle
The year long project focuses on traditional weaving practices of the Indigenous Maya Mam immigrant community based in Alameda county.
Oakland
Good Medicine Native Comedy
Funds will support Native comedians and sketch comedy groups showcasing Native talent.
Berkeley
Northern California Gagaku Group Instrument Acquisition
Funds will be used to commission and purchase shōkō and shō instruments to expand the Gagaku Orchestra.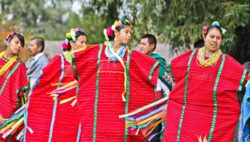 Healdsburg
Oaxaca Tierra del Sol Guelaguetza
The celebration brings together the Oaxacan community to celebrate culture of their home state with displays of indigenous and folk dance, gastronomy and crafts in Santa Rosa
San Francisco
Magtagung Gu/Playing the Yakan Traditional Music Ensemble
Funds will be used to research and develop repertoire based upon the traditional music and cultural practices of the Yakan, a Muslim tribe in Mindanao, Philippines.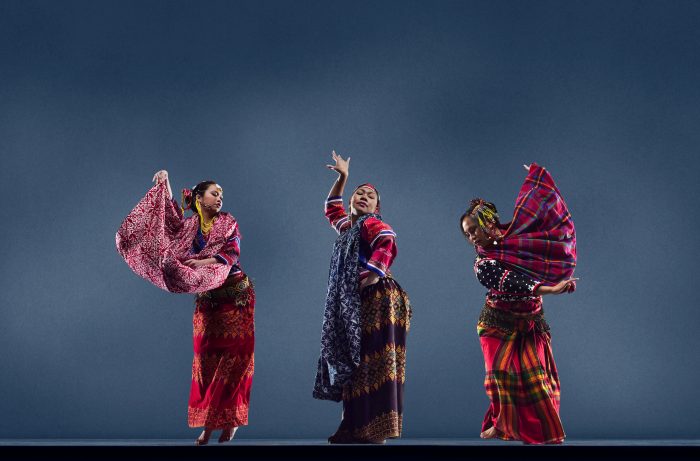 Oakland
Honoring Our Elders: Music for Community Healing and Resilience—Traditional Chinese Music Program for Underserved Students (Grades 1-12)
Cantonese music specialists will provide music programs to youth in Oakland and San Francisco
Oakland
Rasanble! Haitian Arts & Culture Festival
Master Haitian artists will engage the community through educational activities, dance, song and drum classes, speakers, cuisine, marketplace, and performances.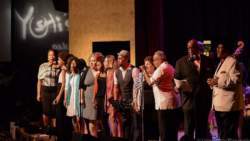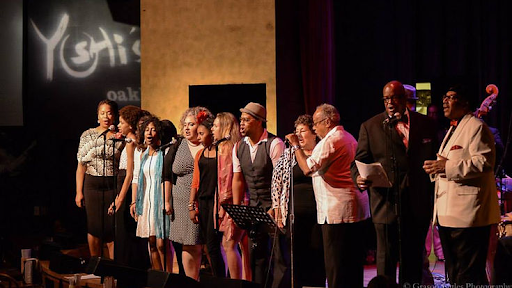 Berkeley
Oakland Black Music Festival: A Cultural Mosaic
A concert featuring a multigenerational, cross-genre array of musicians will celebrating traditional Black art forms of blues, gospel, R&B, country, hip-hop, and jazz featuring Bay Area artists.
Santa Cruz
Connecting to Our Roots: Mexican Traditional Dance and Music
Free instruction of traditional Oaxacan banda de viento (wind band) music and baile folklórico (Mexican folkloric dance) for Latinx youth and young adults will be offered.
Berkeley
Makonovetsky's Scion
The development of a repertoire of traditional, previously lost, Ukrainian-Jewish music will culminate in a concert program, recording, and workshop.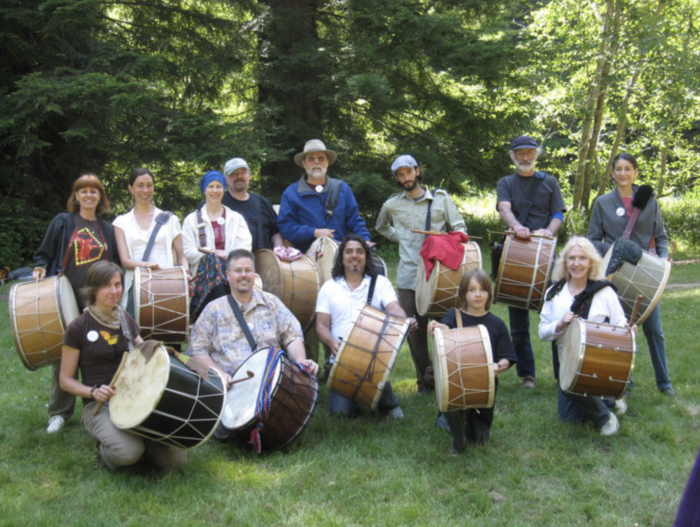 Sebastopol
Pulse of the Mahala: Balkan Romani Drum Choir Project
A set of double-headed tupan/davul drums will be made by percussionist and drum-maker Rumen "Sali" Shopov, which will be used in a series of 10 Balkan Romani workshops and community-based performances.