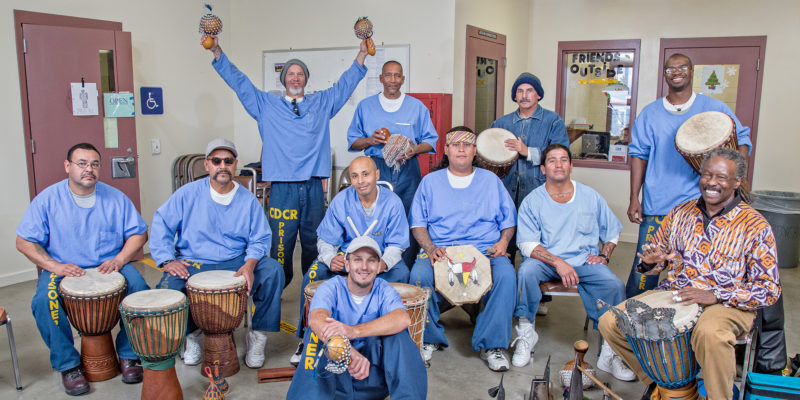 ACTA's Arts in Corrections program offers traditional arts workshops in 18 California prisons, like this African drumming workshop led by Abdullatif Bell Touncara at Valley State Prison in Chowchilla, CA. Photo: Peter Merts.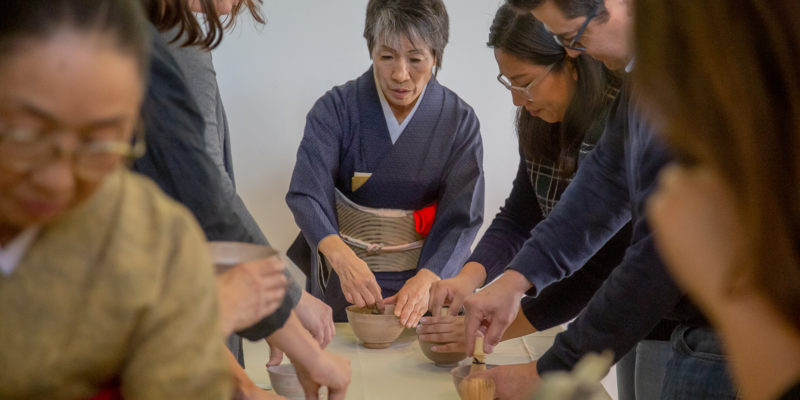 Students of the Urasenke School of Chado lead a matcha tea brewing workshop as part of ACTA's 2018 - 2019 Traditional Arts Roundtable Series (TARS) in Los Angeles. Photo: Timo Saarelma/ACTA.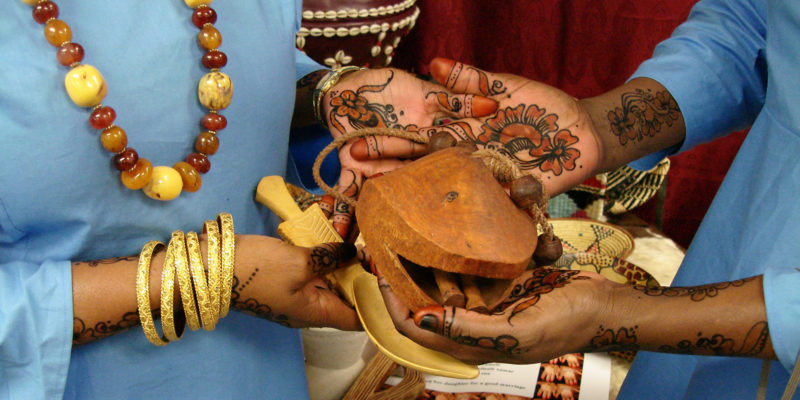 Somali women show handcrafts at a San Diego celebration of Buranbuur, or women's oral poetry, supported by ACTA's Living Cultures grant. Photo: Lily Kharrazi/ACTA.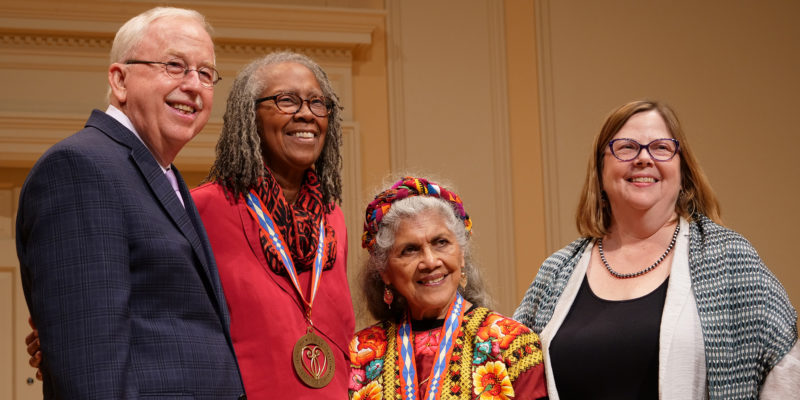 ACTA celebrates two California artists receiving the 2018 National Heritage Fellowship from the NEA in Washington D.C. From left to right: ACTA Board President Daniel Sheehy, master quilter Marion Coleman, master altarista Ofelia Esparza, and ACTA Executive Director Amy Kitchener. Photo: Julián Carrillo/ACTA.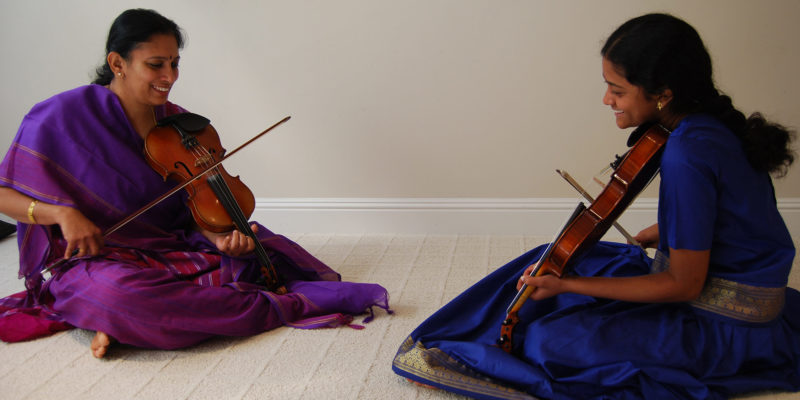 Thirteen-year-old Sruti Sarathy (R) trains with master musician Anuradha Sridhar (L) in Carnatic violin as part of ACTA's Apprenticeship Program. Photo: Sherwood Chen/ACTA.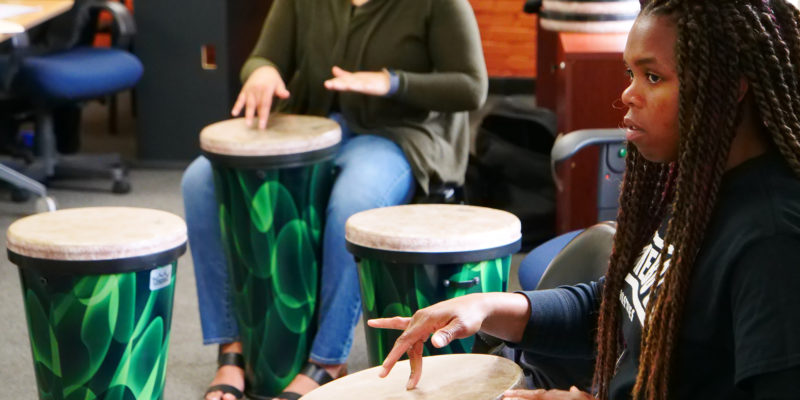 An Afro-Colombian drumming class at Homeboy Industries, part of ACTA's 2019 Reentry Through the Arts pilot program serving the recently incarcerated population. Photo: Shweta Saraswat/ACTA.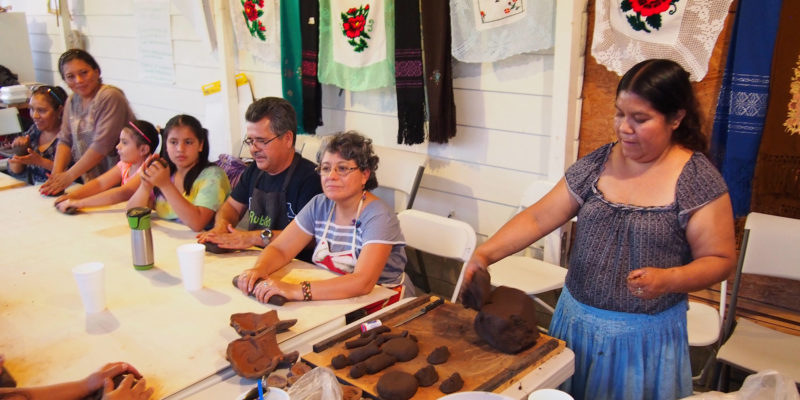 Master artist Natividad González Morales shares techniques of barro (clay) sculpting in the Eastern Coachella Valley as part of ACTA's Building Healthy Communities program. Photo: Quetzal Flores/ACTA.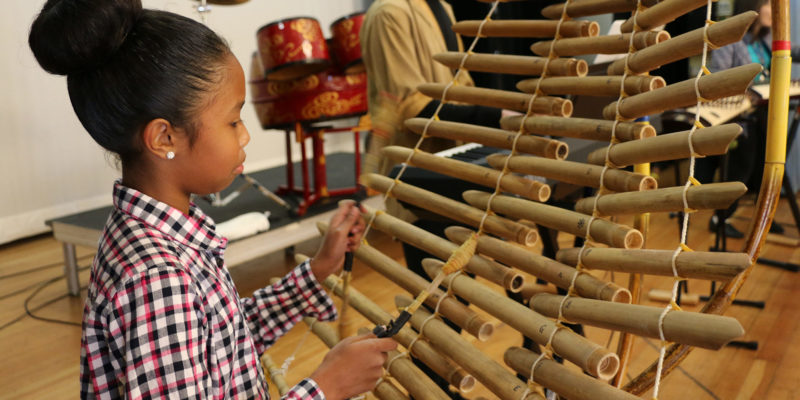 A young artist from the Au Co Vietnamese Cultural Center prepares for one of ACTA's Sounds of California concerts in Bayview, CA. Photo: Sonia Narang/ACTA.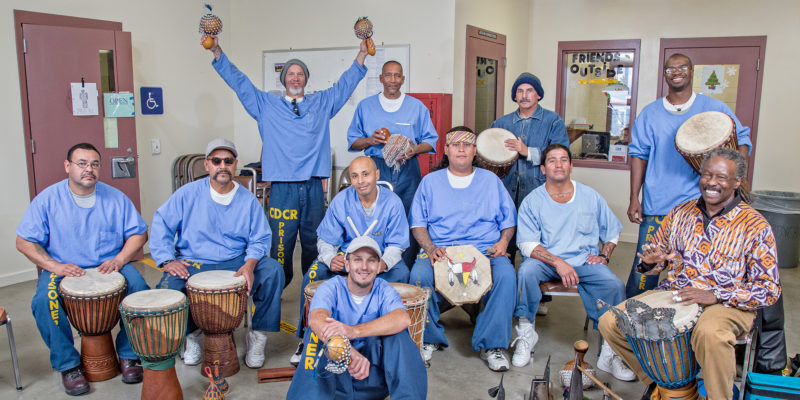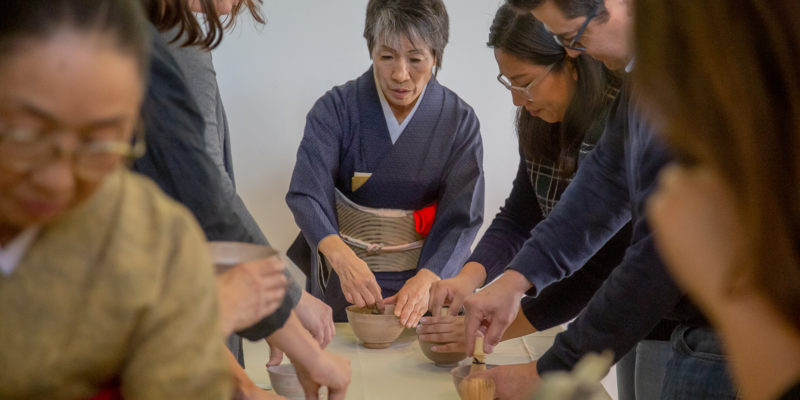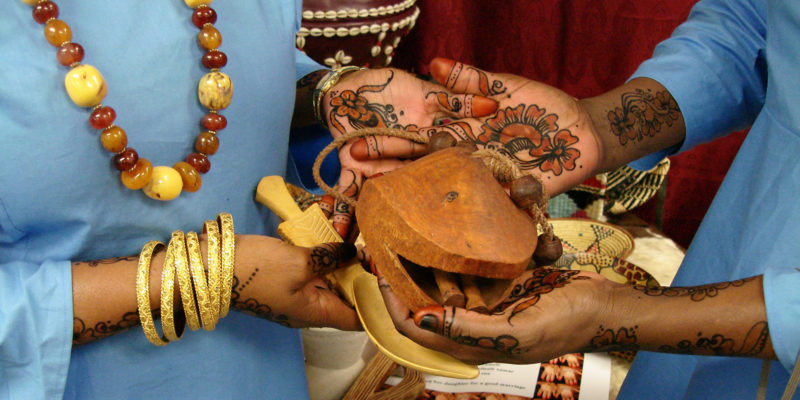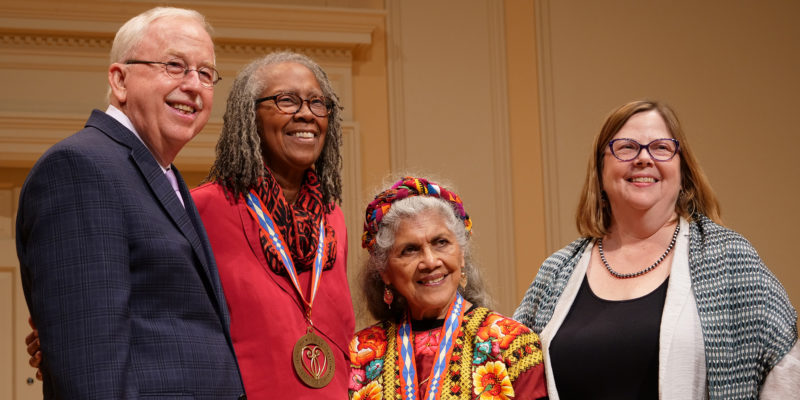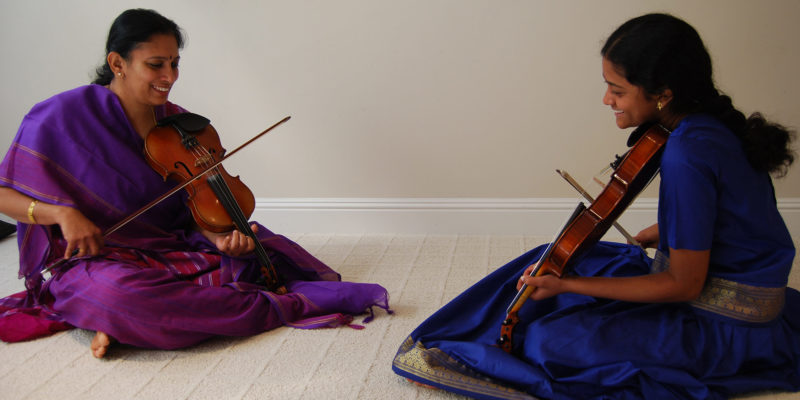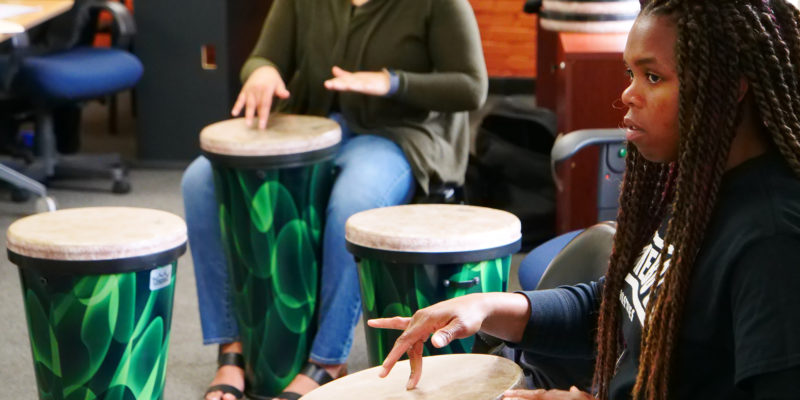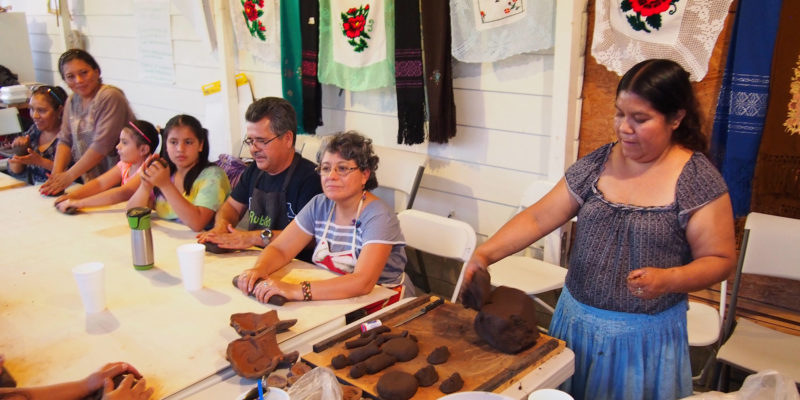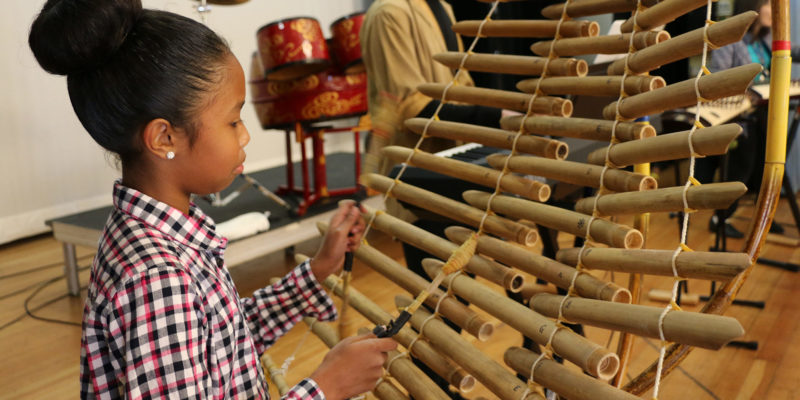 Next slide
We believe traditional artists make resilient communities.
Our partnering artists are tradition-bearers in their communities, contributing what they believe, know, do, and create with others who share a common heritage, language, religion, occupation, or region. These expressions are reflective of a community's shared standards of beauty, values, life experiences, and collective wisdom. We believe that it is through these collective traditions that practitioners can mobilize and become catalysts for the transformative and restorative value of arts in society.
---
Our Funders
Many generous hands have supported our journey of more than 20 years. Here, we are privileged to honor the institutional partners who have funded our work, whether it be this year or a past year.
18th Street Art Center
American Folklife Center at the Library of Congress
Markusen Economic Research Services
Artivist Entertainment
Barr Foundation
California Arts Council
California Community Foundation
The California Endowment
Center for Ecoliteracy
Central California Community Foundation
City of Los Angeles Department of Cultural Affairs
Columbia Foundation
East Bay Community Foundation
Fund for Folk Culture
Fresno Arts Council
Walter & Elise Haas Fund
The William & Flora Hewlett Foundation
Humboldt Area Foundation
The James Irvine Foundation
The Lia Fund
Los Angeles County Department of Arts and Culture
Margaret A. Cargill Philanthropies
The Metabolic Studio, a direct charitable activity of the Annenberg Foundation
MiaBo Foundation
Montana Folklife Festival
National Endowment for the Arts
Radio Bilingüe
San Francisco Arts Commission
The San Francisco Foundation
Smithsonian Center for Cultural Heritage
The Patricia D. & William B. Smullin Foundation
Southwest Folklife Alliance
Surdna Foundation
Taproot Foundation
University of California, Davis
The William James Association
Weingart East Los Angeles YMCA
WolfBrown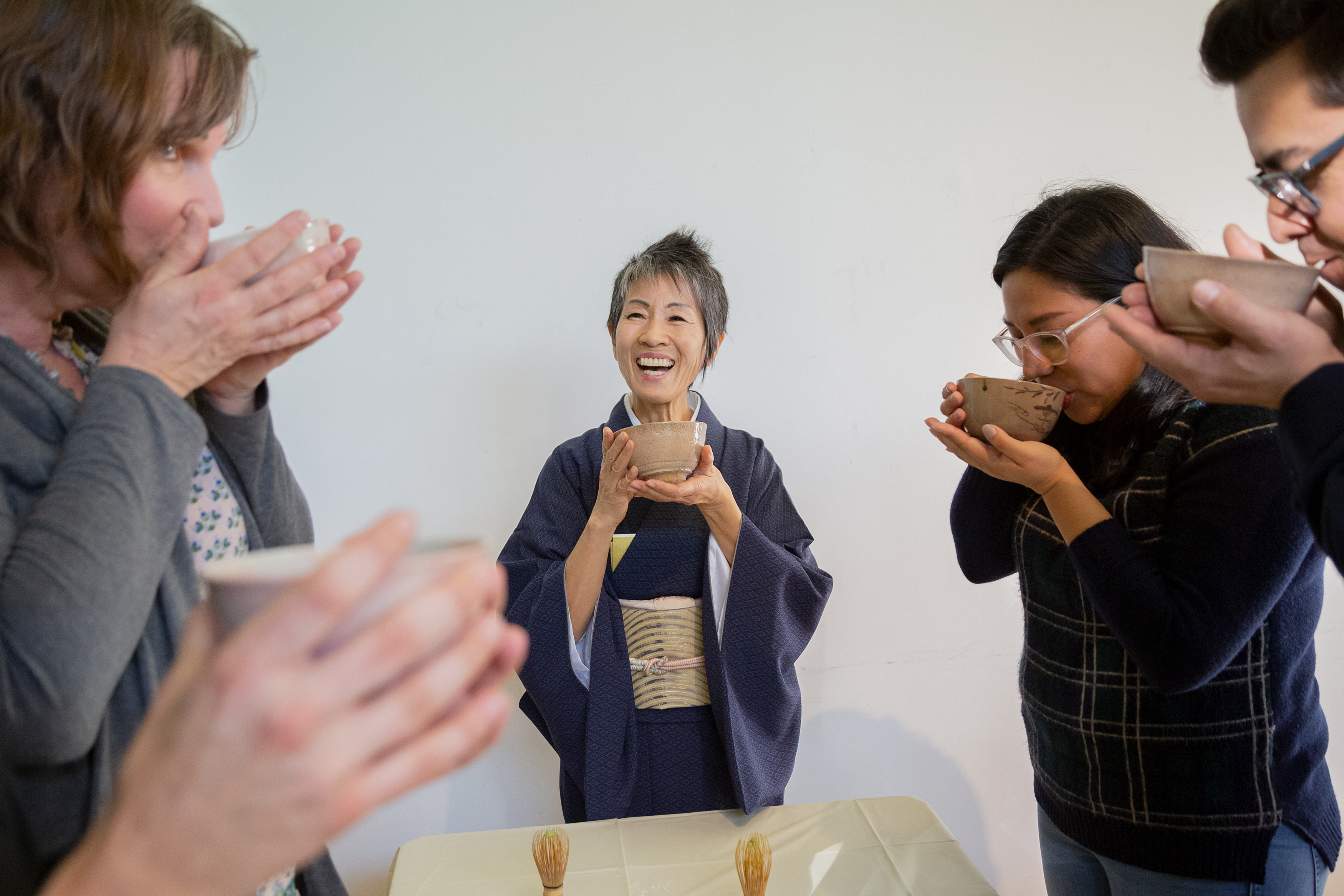 ACTA's Work
Learn about ACTA's core programs which provide funding and support to artists and organizations across California, as well as our consulting and collaboration opportunities that serve the traditional arts field at the local, state, and national level.