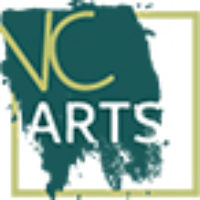 Ventura County Arts Council
The Ventura County Arts Council was formed and incorporated as an independent 501(c)3 non-profit arts organization in 1997. Its charge was to serve all Ventura County residents with an array of arts programs. The Council was designated as the State/Local Partner, making VCAC the local arts agency designated by the Ventura County Board of Supervisors to serve the county's citizens in partnership with the California Arts Council.
A 2017 Living Cultures Grant will support Zapotec weaving classes and workshops taught by master weaver Porfirio Gutiérrez to the immigrant community in Oxnard, CA. Partnering with the Mixteco Indígena Community Organizing Project and the Carnegie Art Museum, opportunities to share traditional patterns, natural dye techniques, and stories will enhance Mr. Gutierrez' residency at the Museum where he will also set up a full loom and demonstrate his techniques for the wider public.
_The_Weaver_ from FLINT Media on Vimeo.