Teatro de la Tierra
Mexican carpa theater
About the Organization
Teatro de la Tierra is dedicated to the preservation and advancement of Mexican and Latin American art and culture.  Since 1971, Teatro de la Tierra has produced high-quality performance of theater and music that represent the cultural heritage of Mexicans, Chicanos, and Latinos, specifically Chicano theater, a descendant of the popular carpa style of theater that developed in Mexico in the late 1800's.  The teatro (theater) offers free bilingual theatrical training to the community to develop a new generation of artists, creates and produces original works that reflect contemporary issues and living cultural practices, and strives to honor the contributions of and raise the status of low-income Mexican and Latino immigrant laborers.
Teatro de la Tierra is led by NEA National Heritage Fellow Agustin Lira.
Living Cultures Grant Program
Teatro de la Tierra received a Living Cultures grant to support Al Pueblo le Canto III, which will teach Mexican Traditional, American & Latin American Folklore, Nuevo Canto – New Song, and contemporary styles of music, free for low-income community members ages 7 to Seniors. Participants will learn how to play rhythm, melody, and harmony on baritone or tenor ukulele, acoustic guitar, and they will receive vocal instruction. This bilingual project (Spanish & English) is open to beginners, intermediate, and advanced levels. Advanced participants will receive training in public speaking and theatrical technique as part of their overall preparation as performers and future culture bearers.
2019
Teatro de la Tierra received ACTA funding to organize an Immigrant Theater project.
2016, 2014, 2013, 2012 and 2011
Teatro de la Tierra received support for their Generaciones project, which offers free bilingual music education classes in guitar and voice, using Mexican traditional and Latin American folklore to teach participants 12 years and older.  Classes were taught by Agustin Lira and Patricia Wells Solorzano.  A children's ukelele workshop series and a vocal training workshop series for children ages 8-12 years old were also offered.  In 2012, a choral singing component was also added.
2009
As a grantee in ACTA's Living Cultures Grants Program in 2009, Teatro de la Tierra received support for the production of Esperanza & Luz: A Tale of Two Immigrant Women, a play written by Lira, inspired by the firsthand experiences of recent Mexican immigrant participants in the teatro's workshops.  Teatro de la Tierra offered free admission to low income families, children, students, and seniors.
2007
A Living Cultures grant supported the production A Yellow Rose From Texas – The Story of Emma Tenayca, a bilingual play depicting the life of a labor organizer who, at 16 years of age, mobilized 12,000 pecan shellers in a historic strike that led to the passing of national legislation that raised wages and protected workers rights.
2006
Teatro de la Tierra received support from ACTA's Living Cultures Grants Program for their Cuentos y Canciones de Mi Gente (Stories and Songs of My People) project, to develop a performance using Mexican working-class folklore — including corridos (ballads), rancheras (country music), and carpa-style theater — to tell stories based on the lives of Chicano and Mexican immigrant families who now reside in Fresno County.  The project included an eight-week improvisation workshop for participating actors.
Traditional Arts Development Program
2011
A contract from ACTA's (now retired) Traditional Arts Development (TAD) program supported a consultancy with webmaster Tim Savage for technology training for Teatro de la Tierra staff and volunteers.
2010
A contract from the TAD supported a consultancy with Wachanos Media for the documentation of Teatro de la Tierra's 2010 Regeneración project and the production of marketing materials.
Community Leadership Project
2013 and 2010
As a grantee in ACTA's (now retired) Community Leadership Project, Teatro de la Tierra received core operating support and capacity building training.
Gallery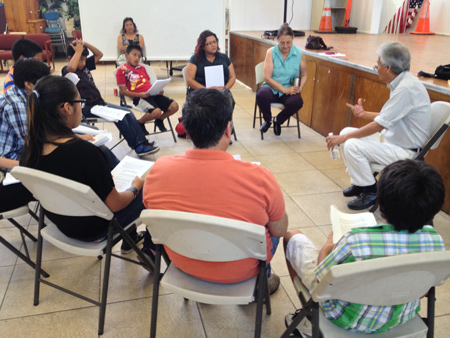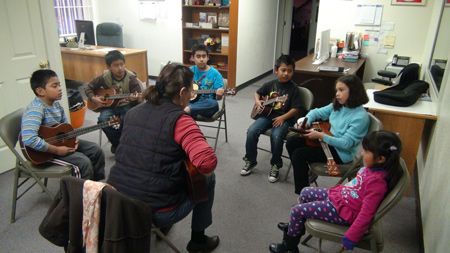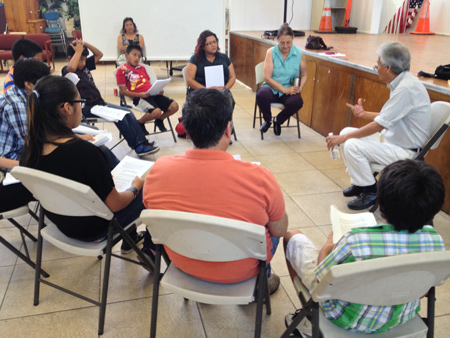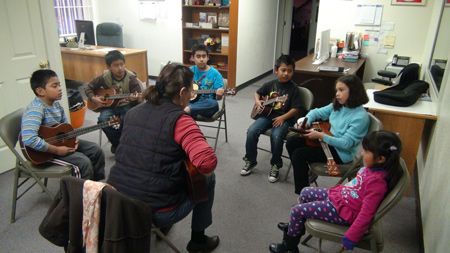 Next slide