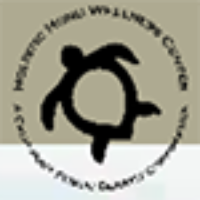 Holistic Honu Wellness Center
Hawaiian healing arts
Established in 2004, the Holistic Honu Wellness Center is a nonprofit health center dedicated to preserving and perpetuationg the Hawaiian culture through education and healing. Their primary goal is to provide access and education of traditional Hawaiian cultural health practices to native Hawaiians and the community at large. This goal is extended in the spirit of lokomaika'i (compassion) to all community members, regardless of ethnic or national origin, who seek opportunities to restore pono (balance) and harmony in their life, and realign the spirit, mind, and body to become one. Some of the cultural healing services offered include, and are not limited to, ho'oponopono (counseling), la'au kāhea (prayers and chants), la'au lapa'au (herbal therapy), and lomilomi (touch therapy).
In 2016, a grant from ACTA's Living Cultures Grants Program will support intensive workshops with master artist and culture-bearer Dalani Tanahy, who will offer instruction in the art of making Hawaiian bark cloth, or kapa.
In 2012, the Center received a grant from ACTA's Living Cultures Grants Program to support Ho'okahi Pu'uwai (One Heart), a series of workshops are designed to honor and celebrate the relationship between hula and Hawaiian healing arts. Hula and healing practitioners will take part in a five-day workshop, working with respected elder Kawaikapuokalani K. Hewett whose lineage and legacy link to generations of native Hawaiians. He is both a kumu hula (master teacher) as well as skilled in healing arts which include plant identification and body work.