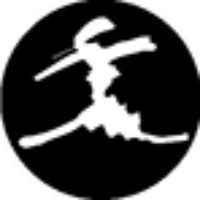 Great Leap, Inc.
Intercultural performance and gathering
About the Organization
Great Leap, Inc. is a nonprofit arts organization in Los Angeles that utilizes the disciplines of music, dance, and theater to deepen relations among people of diverse cultures and faiths.  Great Leap engages in collaborations with professional and community artists, fosters leadership by mentoring emerging artists, and builds community through their workshops, residencies, and performances. Great Leap's spiritual home, rehearsal and creative space is Senshin Buddhist Temple in Los Angeles, where it was established in 1978 by Nobuko Miyamoto.
Living Cultures Grant Program
2021, 2020, 2019, 2017
Living Cultures awards will continue to build upon the collaboration and dialogue between the Japanese Obon and Fandango Jarocho communities through the FandangObon festival. More than the sum of its "parts" (Fandango + Obon) Great Leap's FandangObon (FO) is a synergistic movement, that commences in a festival embracing everyone in attendance, that also reaches deep into Los Angeles' Mexican, Japanese and African American communities and engages people of all ages and backgrounds through traditional participatory arts.
2015
Great Leap received a Living Cultures grant to support their Senbazuru project, which included the creation of an original music and circle dance of peace for children around the world in the tradition of Obon.  Senbazuru refers to the the folding of a thousand paper cranes in honor of Sadako Sasaki, a child who died from radiation exposure after the nuclear bombing of Hiroshima, Japan.  Great Leap's Senbazuru project will "stretch its wings" culturally, to also sing for today's children from Latin America, the Middle East, and Africa, who struggle for a place to live free of violence and with hope for the future.
2013
A Living Cultures grant supported the creation and recording of a new Obon song/dance.  Obon is a major Buddhist festival in celebration of ancestors and a reaffirmation of indebtedness to them.  The new Obon piece was taught and danced by community members of sixteen Buddhist temples in the 2013 Obon Festival.
Gallery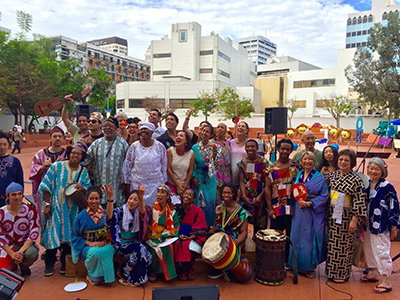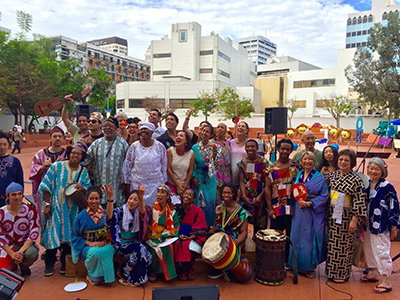 Next slide