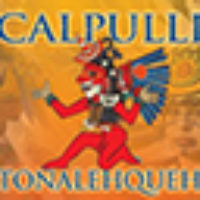 Calpulli Tonalehqueh
Aztec arts and culture
Capulli Tonalehqueh is an Aztec dance and cultural diffusion group based in San Jose. Their name means "community of guardians who accompany the sun" in the Náhuatl language. Their mission is to create spaces for, facilitate the practice of, and promote community health through indigenous Mexican culture. As a nonprofit and volunteer-run collaborative, they organize ceremonial dance events, art, and music workshops, agricultural initiatives, educational summits, pan-indigenous exchange, and community outreach/activism. Through these efforts, Capulli Tonalehqueh hopes to promote and sustain cultural, physical, and spiritual well-being.
In 2017, 2015, 2014 and 2012, Capulli Tonlehqueh received a grant from ACTA's Living Cultures Grants Program to support their annual Azteca Mexica New Year Ceremony in San Jose. A month of programming – which includes opportunities to learn more about Aztec dance and the Náhuatl language, as well as formal educational sessions with elders on such topics as calendar systems, nutrition, spirituality, cultural pride, ancient architecture, traditional attire, and music – will culminate in a weekend-long gathering. An estimated 10,000 people attend this free event, which targets the Mexican, Mexican-American, and indigenous communities in particular.
Gallery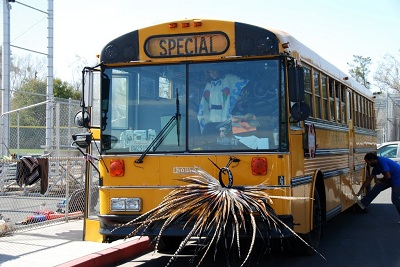 Over 500 dancers from over 25 Aztec dance groups participate in Calpulli Tonalehqueh's Aztec/Mexica New Year. They travel from all over California, the U.S., and abroad. In a two-day period, more than 5,000 people will attend.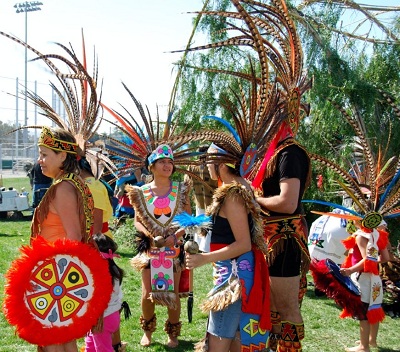 Dancers arrive before the ceremonial dance begins.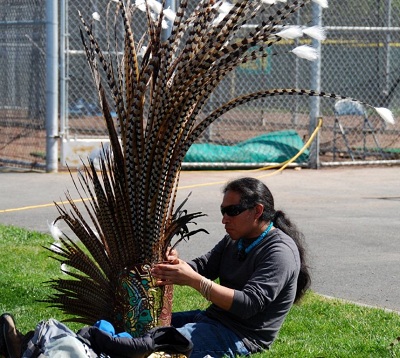 The plumage on each headdress is made of real feathers which must be inserted each time the piece is worn for ceremony.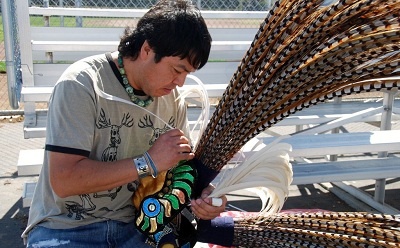 Each feather is carefully secured and must withstand vigorous movement during dancing.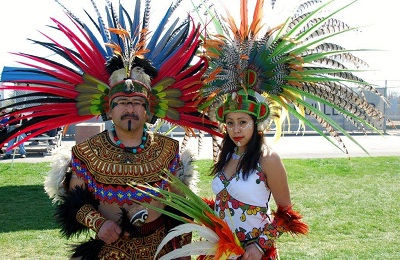 A couple pose in full regalia. They have danced for 25 years with the San Francisco-based group, Mixcoalt Anahuac.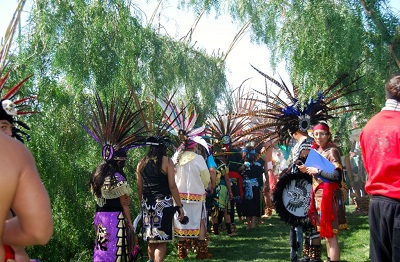 A portal facing the rising sun is the entrance through which participants pass in order to dance, drum, or carry out ceremonial duties.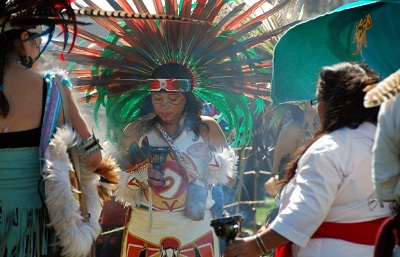 Copal is a tree resin which is used to bless and purify those who enter the ceremony.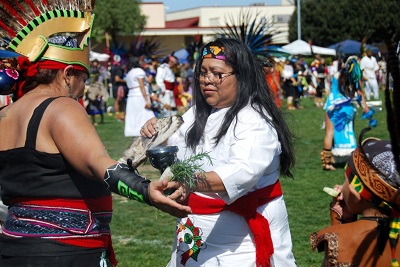 An elder will bless the participants in the ceremonial space. Here she carries burning copal, a bird wing, and sprigs of fresh herbs.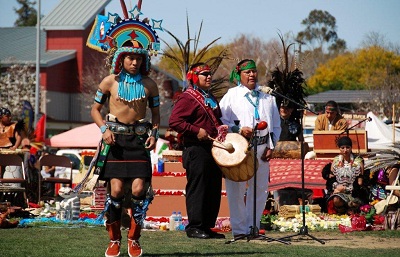 Zuni dancers and singers from New Mexico bless the circle. The indigeneity of the Aztec/Mexica traditions are recognized by many First Nations.
Native American veterans pose before entering the ceremonial circle.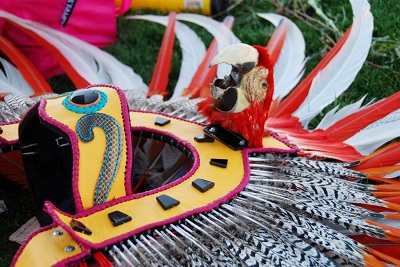 Detail of headdress: leather, beads, parrot head and feathers.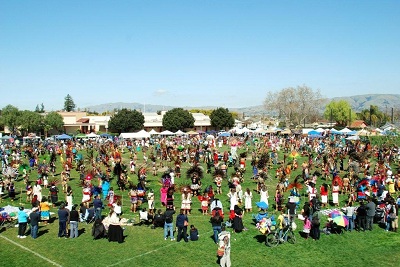 The circle of dancers grows larger forming concentric circles around an altar.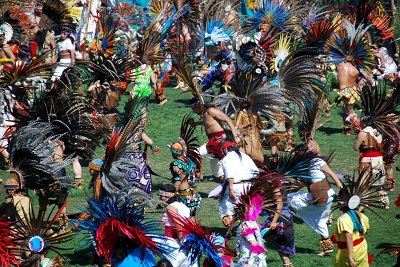 The dancers will dance for hours led by a corps of male and female drummers.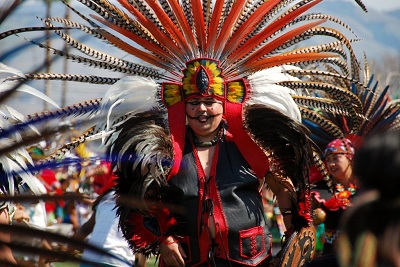 A Calpulli Tonalehqueh member dances in the circle.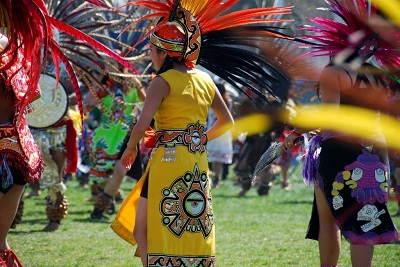 A young dancer's regalia as seen from the back.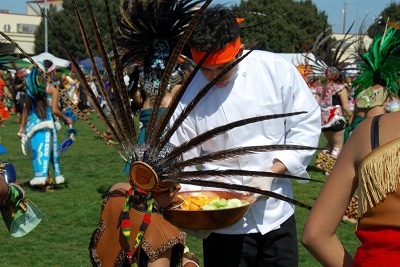 In order to keep up their stamina, the dancers are offered fruits and water within the ceremonial circle.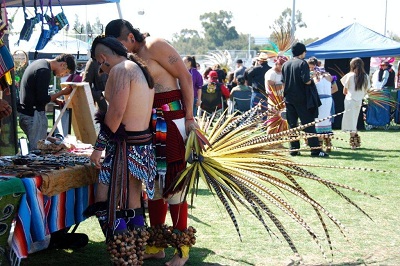 Vendors at the mercado, or marketplace, offer dance regalia and other related goods.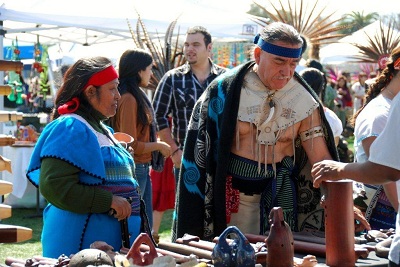 A couple looks at clay flutes for sale. Some dances are accompanied by a melodic flute line over the heartbeat of the drums which drive the dance.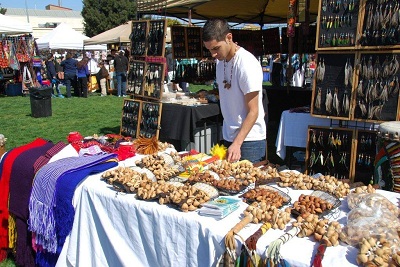 Vendor sells ankle bracelets made out of seeds which add percussion to the steps of the dance.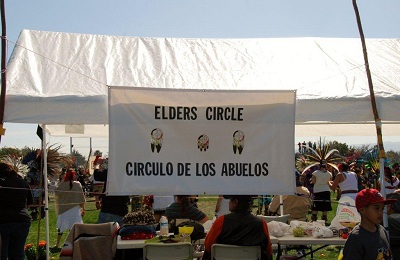 Elders are acknowledged with special seating out of the sun.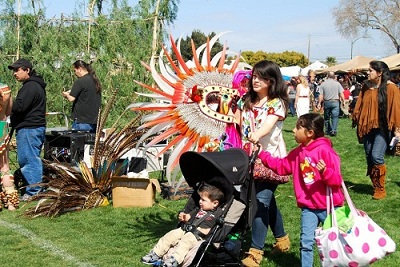 The event is an intergenerational one. Youth of all ages participate in the circle under the watchful eye of their parents.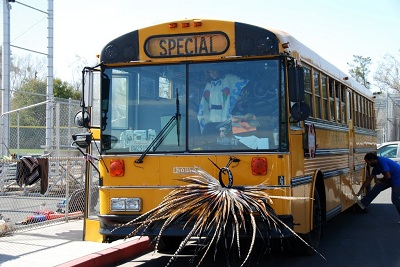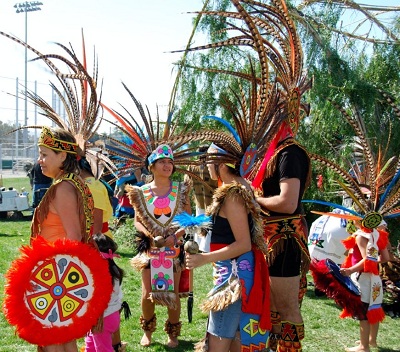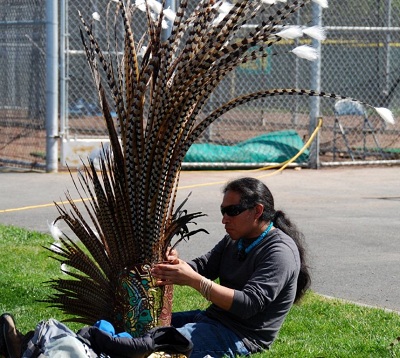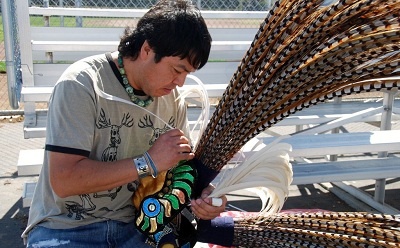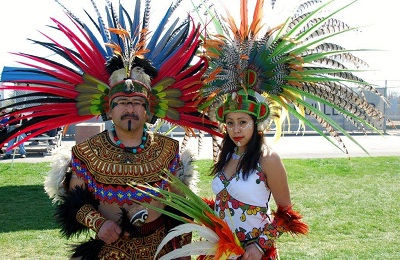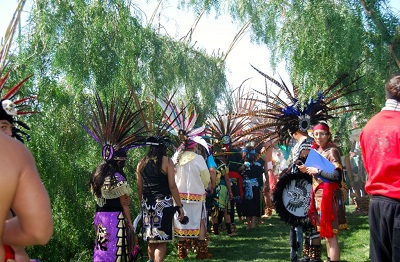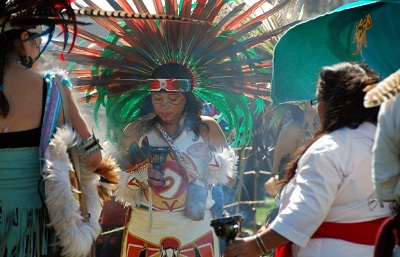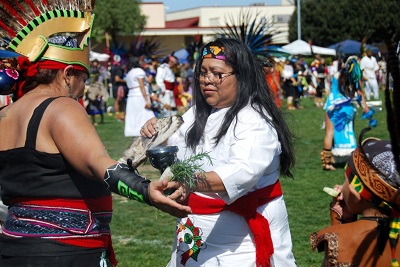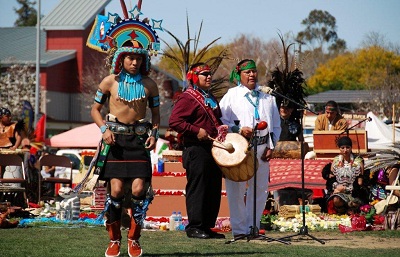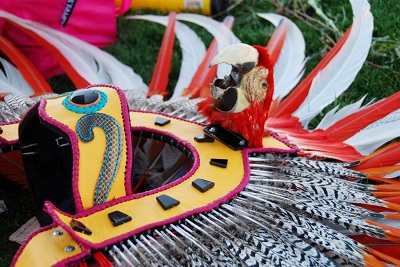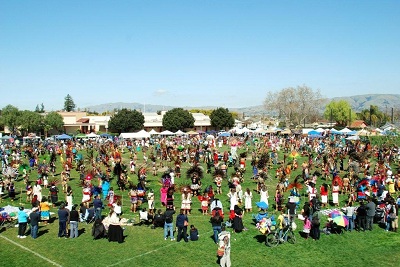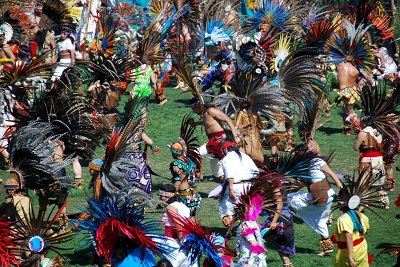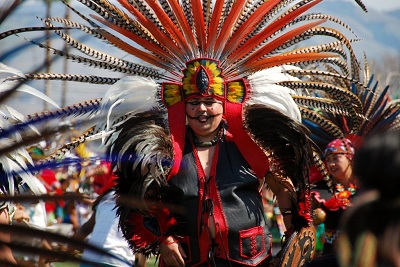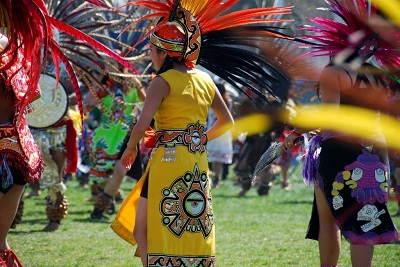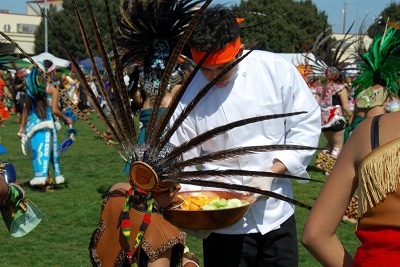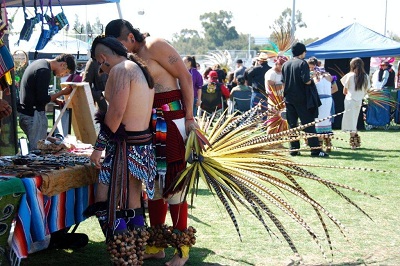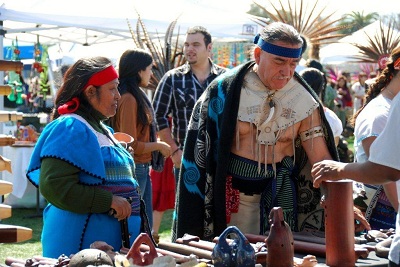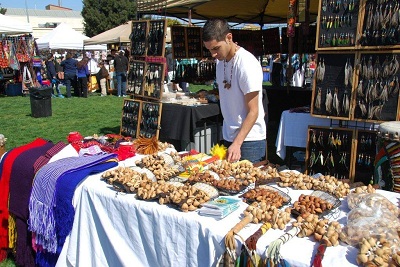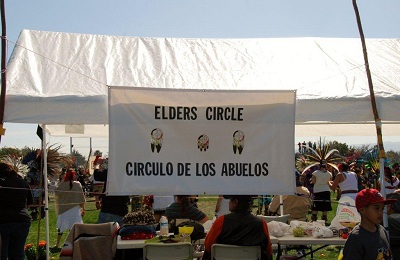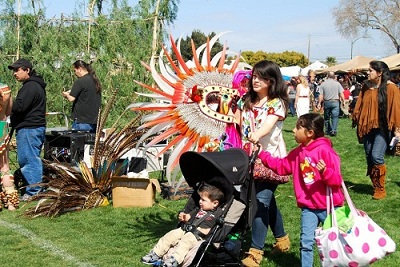 Next slide