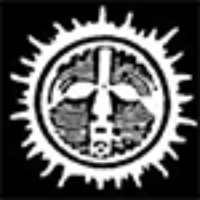 Bay Area Youth Arts
Bay Area Youth Arts is a nonprofit program with a mission to help at-risk, inner-city youth develop discipline and self-confidence necessary to lead positive and productive lives. Offering African and jazz percussion, as well as classical and jazz violin, students learn listening and learning skills that foster creativity and responsibility. Welcoming and inclusive of all children, including those with special needs, this strong community-based organization was established in 2005. Music, song, and dance are taught in a nurturing, child-centered manner particularly well-suited for children from difficult circumstances.
The nonprofit organization grew out of the Children in Flight program begun by musician Tacuma King and artist Jessica Felix in 1993 (with sponsorship from the nonprofit performing arts organization Jazz in Flight). Inspired by the vision of Don Moye, master percussionist of the avant-garde jazz quintet Art Ensemble of Chicago, Tacuma and Jessica created a free arts program providing inner-city youth with instruction in African drumming and dance.
Over the years thousands of young people of all ages have participated in Children in Flight's highly acclaimed classes and workshops. On any given Saturday, 20 to 30 boisterous youngsters come together for two hours of instruction in drumming, dance, and song. Many thousands more have enjoyed Tacuma's workshops and performances in their schools and community centers.
Funding from ACTA's Living Cultures Grants Program in 2016 will support a three-month Winter African Heritage Program which launches during Kwanzaa and will run through Black History month. The program will focus on traditional African culture throughout the diaspora and include African percussion, storytelling, song, and dance. In addition to the classes, there will be public events in which students will showcase their skills for the greater community. Tacuma King is the lead teaching artist and culture-bearer in the project.
Gallery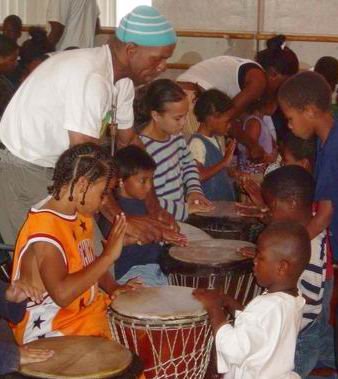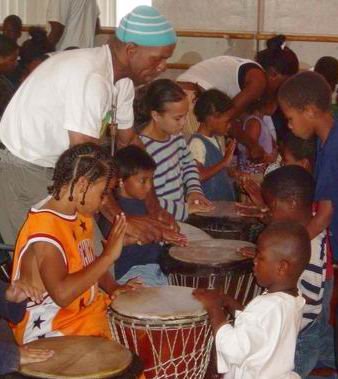 Next slide