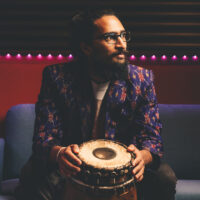 Rohan Krishnamurthy
Carnatic music - mridangam, khanjira, ghatam, konnakol
About the Artist
Indian-American percussionist and composer Dr. Rohan Krishnamurthy is one of the leading voices of Indian classical and cross-genre music in the South Asian diaspora. Acclaimed a "musical ambassador" and "pride of India" by The Times of India, Rohan received advanced mridangam training from maestro Sri. Guruvayur Dorai in Chennai, India. Rohan's artistry also explores the intersections of Indian percussion and contemporary jazz and funk drum set. He studied drum set with Alan Hall at the California Jazz Conservatory.
Rohan has performed internationally with the leading artists of Indian classical music, including M. Balamuralikrishna, T.N. Krishnan, L. Shankar, N. Ramani, Chitravina N. Ravikiran, T. M. Krishna, Flute Shashank, Guitar Prasanna, Ranjani and Gayatri, Vishwa Mohan Bhatt, and Ronu Majumdar. His latest cross-genre work includes The Alaya Project, an Indo-jazz-funk experiment with world jazz luminaries Prasant Radhakrishnan (saxophone) and Colin Hogan (keyboard/accordion). Built over two decades of friendship, dialogue, and musical immersion across genres and continents, The Alaya Project features driving hybrid kit grooves, soulful Ragas and melodies, and a jazz-infused harmonic bedrock embodying the permanence of a changing soundscape.
A celebrated educator, Rohan received a Ph.D. in musicology from the Eastman School of Music in New York. He has presented at renowned institutions, including Eastman, Harvard, Berklee College of Music, A.R. Rehman's K.M. Conservatory of Music (India), National Institute of Design (India), Munich Conservatory (Germany), Kyoto University, Society for Ethnomusicology, and Percussive Arts Society International Convention. He directs the award-winning RohanRhythm Percussion Studio, which has attracted dozens of students of all ages from around the globe.
Rohan is the recipient of prestigious international awards and grants from the San Francisco Arts Commission, Zellerbach Foundation, and Alliance for California Traditional Arts (ACTA). Rohan received grants from ACTA and the Ali Akbar College of Music to undertake a cross-genre endeavor with tabla maestro Pandit Swapan Chaudhuri to study extended techniques on tabla, and adapt Carnatic and Hindustani rhythmic repertoire across mridangam and tabla. An innovator, Rohan designed and patented a new drumhead tuning system that is now available worldwide.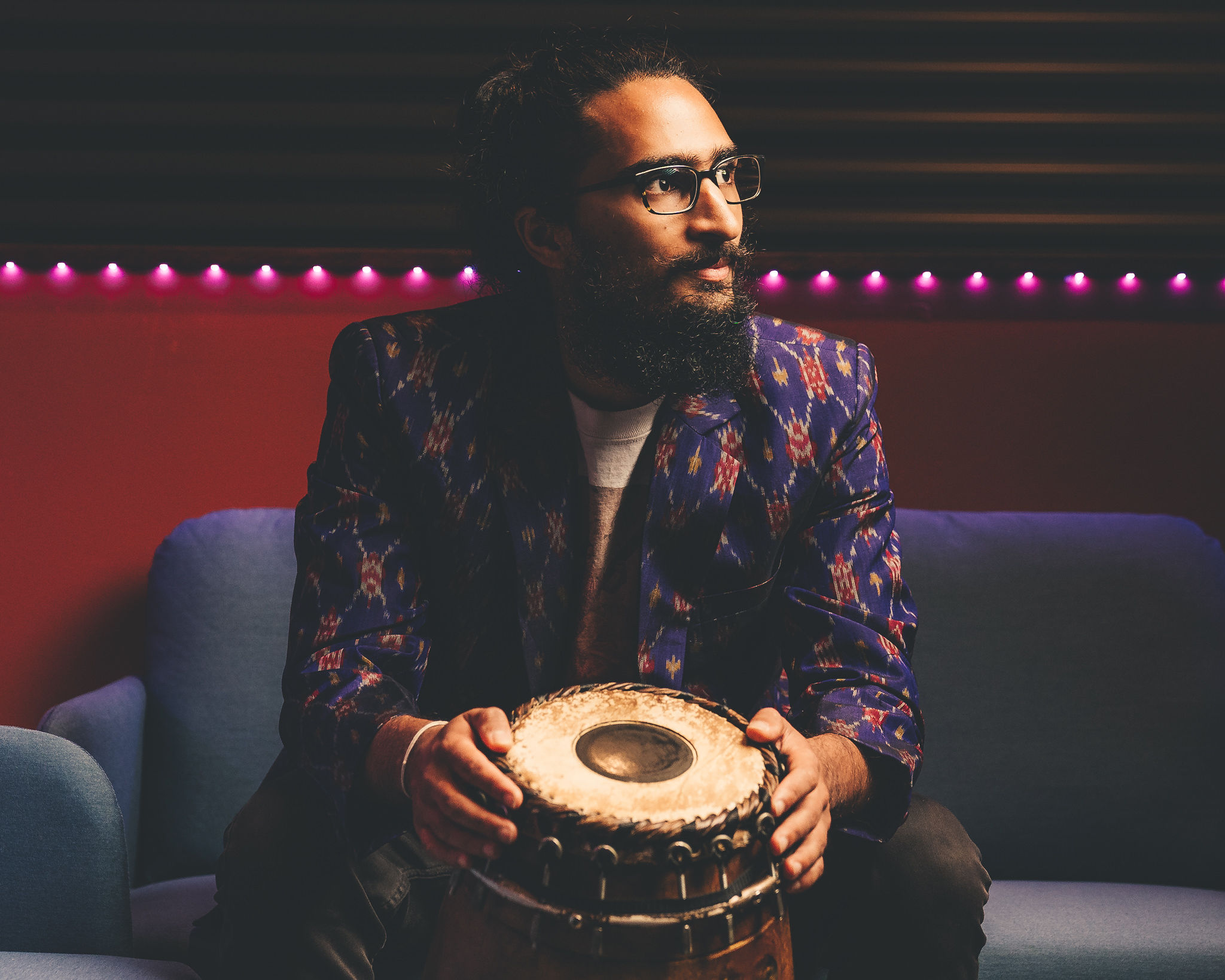 Pronouns
he/him/his
Expertise
Carnatic music - mridangam, khanjira, ghatam, konnakol
Offerings
Artistic consulting, Classes, Curating, Group instruction, Lectures / Lecture-demonstrations, Performances, Private instruction, Workshops
Program Participant
Apprenticeship Recipient
Offerings Location
In-person services, Online/remote services
City
Oakland
Email
Phone
+12693522021
Website
Artist Social Links
Video