Zakarya Diouf
February 12, 1938 – October 9, 2021
---
In a film tribute produced by the National Endowment for the Arts to honor the 2020 National Heritage Fellows, we hear Zak Diouf's voice narrate a segment. As the dancers and drummers of Diamano Coura West African Dance Company rehearse a complex passage of choreography, he says, "…it's a new generation; it evolves from the preceding one…the tradition is already here, you just have to pass it on." The nation's highest honor for traditional artists recognized the deep contributions of Zak and Naomi Diouf for their artistry and leadership as West African artists and mentors. To appreciate Papa Zak, as he was affectionately called by many, is to embrace a story of an individual, a husband and wife artistic team, the head of a family, and a mentor to an entire community.
ACTA has enjoyed a long relationship with the Diouf family, not only through support of their work through the Apprenticeship Program and Living Cultures Grants Program, but also from the strong presence of ACTA former board member, Esailama Arty-Diouf, the daughter of Zak and Naomi. We have been proud to support their exemplary work but much more than that, we have benefited and learned so much by the example they set for themselves and the community. On behalf of the ACTA staff and board of directors, we send our condolences and love to the Diouf family and community.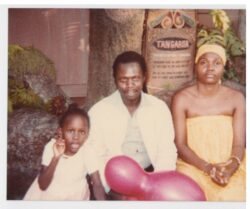 On December 11, a Celebration of Life was held in Oakland. While acknowledging that a stalwart of the community would no longer be in the physical form, the day was meant for the community, in truth the extended "family" of students, artists and others, to come together through dance class with visiting master artists and an evening concert with the company that Zak Diouf founded, Diamano Coura West African Dance Company (meaning those who bring the message in Wolof). There are eight children in his lineage who are actively involved in sustaining the traditions as company dancers, drummers and teachers. With 12 grandchildren poised to participate, the Diouf family has and continues to contribute to making Oakland an epicenter for the study of African dance for over four decades.
We share some history and perspective of Zakarya Diouf's story and the Diouf legacy excerpted from a nomination letter that ACTA initiated on behalf of the Dioufs for the National Heritage Fellowship, the nation's highest honor recognizing folk and traditional arts:
***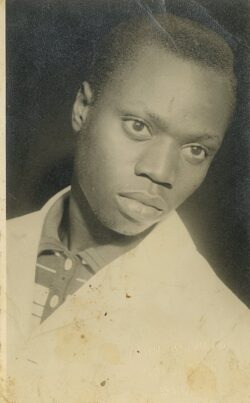 To appreciate the impact of Zakarya Diouf, it is critical to understand his work in the context of a ripe and ready Oakland and Bay Area. This was the Oakland of the Black Panthers and activism. The Black Arts Movement of the 1960s fomented a yearning for lost and imagined connections to the African motherland. Dancers and drummers were widely involved in Pan-African practices of the day as a marker of Black pride so that the arrival of African artists was timely. Zakarya Diouf was the first culture-bearer to arrive, followed by C.K. Ladzepko of Ghana, and Malonga Casquelourd of Brazzaville, Congo. This synchronicity of master artists is a part of a chapter in the anthology, Hot Feet and Social Change: African Dance and Diaspora Communities, (edited by Esailama Diouf, Kariamu Welsh, and Yvonne Daniel). Dr. Halifu Osumare, UC Davis Professor Emerita of Africana Studies, writes in her article on Oakland dance history that "…traditional African dance from the continent with its 'fierce freedom of the soul' began to infuse the community that had already been 'raised' on African diasporan dance." Dr. Osumare refers to the influence of pioneer dancer and researcher, Katherine Dunham, who codified a movement technique based upon ethnographic fieldwork in the Caribbean. The Dunham technique, a strong mix of modern dance and African Diaspora movement, had already influenced and produced a cache of skilled dancers. Ruth Beckford, a former Dunham company member, taught locally through the Oakland Parks and Recreation Department and many Black artists in the East Bay trace their first exposure to dance training to Ms. Beckford and the Dunham lineage. It was also due to Miss Dunham's discerning genius that Zak Diouf first came to the United States. Meeting in Dakar in 1996 at the First World Festival of Negro Arts, he agreed to join Ms. Dunham in establishing her performing arts institute associated with Southern Illinois University in in East St. Louis. This also became an opportunity to earn his first Ph.D. in biochemistry at the University of Chicago. A second doctorate in ethnomusicology was earned at UC Berkeley in later years.
Before Zak immigrated in 1969, he had a distinguished career as the artistic director of multiple national ballet companies: Les Ballet Africaines of Guinea (1963), National Ballet of Senegal (1964-68), and prior to these distinguished companies, he lead the Mali Dance Ensemble, comprised of artists from Mali, Senegal and Guinea. This company provided an anecdote to the nationalism that had separated ethnic groups by political boundaries. While this experiment was short-lived and the countries went back to nationalist ambitions, Zak embodied a living compendium of history having experienced the region's colonial rule, its independence, and importantly, the artistic distillation of diverse cultural practices in performance. While ethnic representation by state- sponsored dance companies can be problematic by simplifying the complexity of identity for stage presentation, the system also produced some of the world's extraordinary talent. A large number of African master artists in the diaspora today share this training.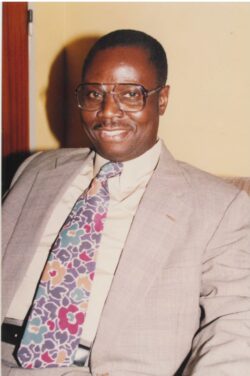 For Zak, a job in biochemistry led him to the Bay Area as well as the specter of working with Dimensions Dance Theater, another anchor organization in the story of Oakland's dance history. With the establishment of a home base, Naomi became the artistic director of the performing company, Diamano Coura. With company classes three times a week for dancers and the music ensemble, the company has a vast repertoire reflecting specific ethnicities from Zak and Naomi's respective Senegal and Liberia as well as material originating in Mali, Guinea, Côte d'Ivoire, and the Gambia. They have featured dances of the Kpellé, Kru, Vai, Gio, Loma and Grebo ethnic groups. This specificity is what distinguishes the work of Diamano Coura. Their contributions to expanding, deepening, and providing for this level of cultural immersion has propelled a community of dance and drum artists to achieve high artistry. The result is a complex presentation and understanding of Africa through its diversity of peoples, languages, rituals, beliefs, clothing, and masks. The company has performed extensively in major theater houses and universities in the United States, Canada and Europe. In 1977, they toured Ghana, the Ivory Coast, Senegal and Mali.
The Dioufs have consulted across genres as well, notably working to create "Lamberena" with Val Carniporili for the San Francisco Ballet, using a score from J.S. Bach and music from Gabon. This collaborative work found further life with other U.S. and European companies after its premiere in 1995. Zak received an Emmy Award for his part in the musical score of Alex Haley's Roots "Part I" in 1976, among his many awards. In 2005, along with the late congressional representative, Ron V. Dellums, the San Francisco Foundation honored Zak with the Community Leadership Award for his vision in unifying the African cultural arts community and serving as a mentor to so many young people.
Another important area where the Dioufs have tilled and nurtured the field is as the anchors for other master immigrant artists who model their careers on the trajectory of Mama Naomi and Papa Zak. For 24 years, they have produced a dynamic four-day intensive known as Collage des Cultures Africaines. The event brings together African immigrant artists who live here and abroad to teach and perform. To say that the building shakes from the inside out is hardly an exaggeration, as Collage is a destination festival for serious dance and drum practitioners who attend from all over the country.
***
In the most traditional sense, the eight Diouf children are among the lineage who will continue on the work of Zakarya Diouf. They are already prominently involved in the activities of the company and are artists in their own right who dance, play djembe, and create regalia in addition to their other broad careers as second generation Americans. Yet, the story is informed by all who affectionately and respectfully have called him Papa Zak, which number in the thousands. We have learned many tangible and intangible things through Papa Zak Diouf who contributed to the field much integrity and a window into parts of the huge continent of Africa from right here in Oakland, Bay Area, California, USA.
Dr. Zakarya Diouf will be buried in his beloved Senegal.
Contributions to his homecoming can be made here.