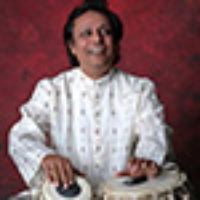 Swapan Chaudhuri
Tabla, North Indian percussion
Tabla is the primary classical percussion of North India. Tabla is a pair of pitched percussion hand drums known for their melodic expressiveness, complex rhythmic patterns, and for the virtuosic technique required to play them. An accomplished tabla player must be able to render traditional compositions in a stylistically accurate way, illuminating his or her voice by developing skills at composition and improvisation. It is in this way that tabla is a living tradition based on discoveries of past masters, yet constantly evolving through the informed creativity, compositions, and improvisations of later generations.
Master artist Swapan Chaudhuri began his training from the age of five in Kolkata, India, from his guru Pandit Santosh Krishna Biswas. Biswas was a disciple of Pandit Hirendra Ganguly, who in turn was a disciple of Ustad Abid Hussin Khan, the Khalifa or head of the musical lineage, the Lucknow Gharana. Further training occurred on the stage under the guidance of the great maestro, Ustad Ali Akbar Khan, and other great Indian artists like Pandit Ravi Shankar and Pandit Nikhil Bannerjee with whom Chaudhuri learned the art of accompaniment in thousands of concerts in Inida, Europe, and the United States. He continues to learn from what his guru taught him in the process of teaching year round at the Ali Akbar College of Music, the California Institute of the Arts, and his own school in Kolkata, India.
In 2016, master artist Swapan Chaudhuri will be working in ACTA's Apprenticeship Program with his longtime apprentice Jim Santi Owen, a master percussionist in his own right, on composition and creativity in the transmission of the tabla of India.
In 2019, Chaudhari comes back to the Apprenticeship program to work with Dr. Rohan Krishnamurthy on North Indian tabla forms (Krishnamurthy was also a 2017 master artist in Mridangam Carnatic music).
The following video features excerpts of master artist Swapan Chadhuri performing in concert:
Gallery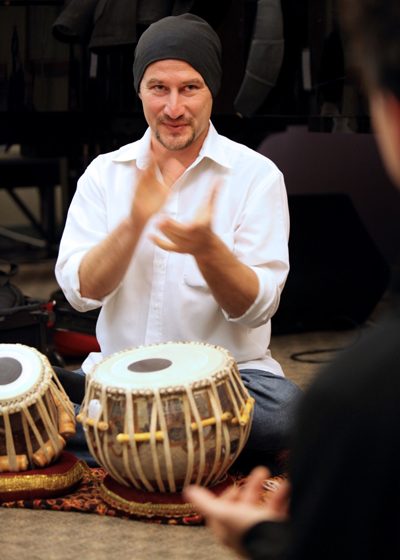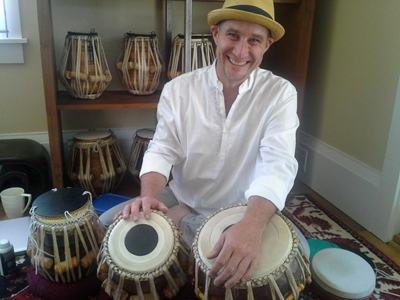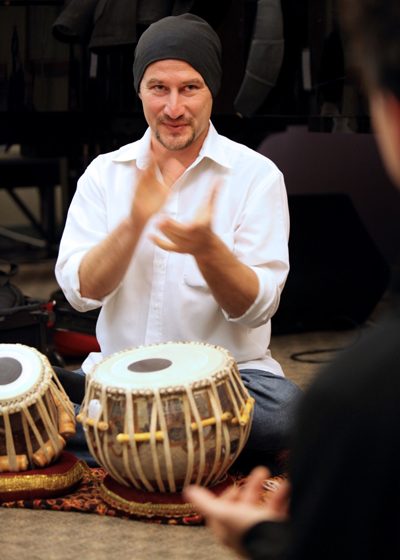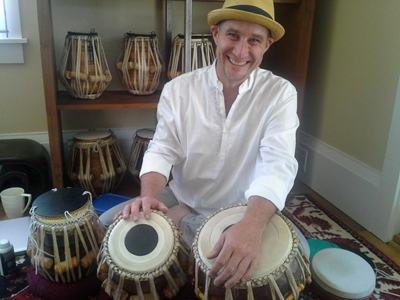 Next slide