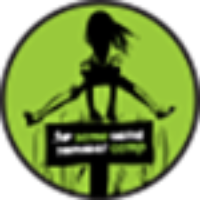 Sama Sama Cooperative
Sama Sama Cooperative began in Berkeley in 2014 with a group of five Pilipino parents. The organization is creating an alternative educational experience with diverse experiences in traditional arts, education, environmental justice, science, and community organizing. Sama Sama means "all together" in Tagalog and is a summer program for Pilipino and Pilipino-American youth, ages 5-11 years, emphasizing language acquisition and pre-colonial arts, as a cornerstone to strong and unique cultural identity for second- and third-generation children.
Funding from ACTA's Living Cultures Grants Program in 2016 will support traditional artists and culture bearers who will participate around the theme of "Tubig at Paglalakbay," or water and migration, in the four-week session in June through July.
Gallery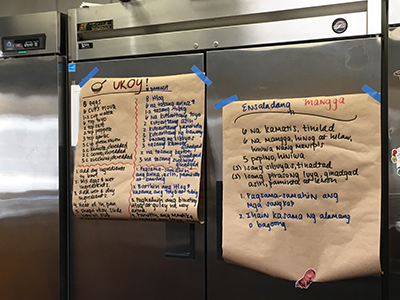 The older youth cook lunch for the entire camp, learning about nutrition, Filipino food and must decipher the recipe in Tagalog. Photo by Lily Kharrazi.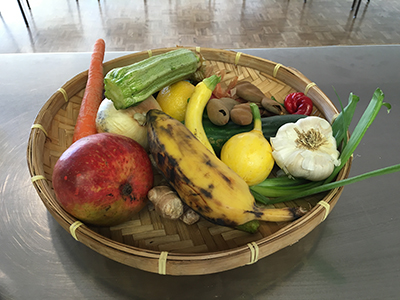 A basket of ingredients for the lunch to come. Photo by Lily Kharrazi.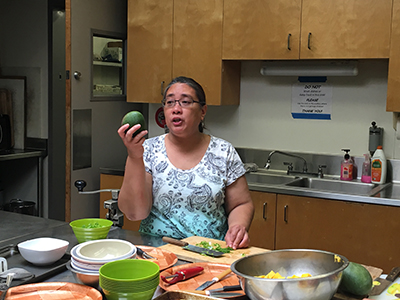 Cristina Alejo, lead Filipino language teacher and culture bearer has developed the summer curriculum interjecting language throughout the day. She also teaches at the only Tagalog immersion school of its kind in San Francisco which is home to the second largest Filipino population in CA. She is seen here reinforcing the names of foods as campers prepare their lunch. Photo by Lily Kharrazi.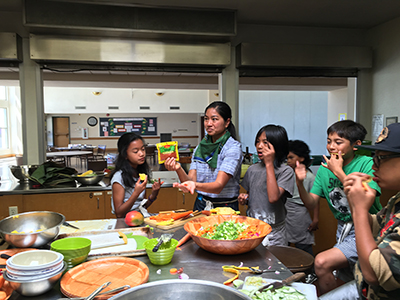 Aileen Suzara, is a land-based educator, eco-advocate and cook who explains the Spanish and Tagalog spices about to go into the lunch preparation. Aileen, along with a number of Sama Sama leaders, represent a new generation of Filipino-Americans whose conscious efforts to understand the pre-colonial roots of Filipino culture have guided new interest in indigenous and traditional knowledge. Photo by Lily Kharrazi.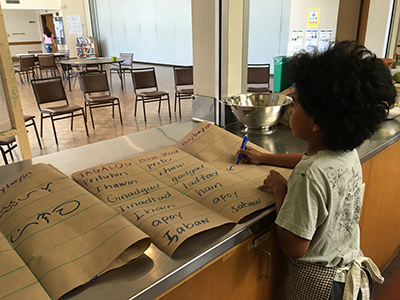 A young camper is sounding out from Tagalog words that he will write in the babayin script which predates the anglicized Tagalog. A link to language reinforces a window into concepts and nuances different than English that can add to pride and strengthening of Filipino identity. Photo by Lily Kharrazi.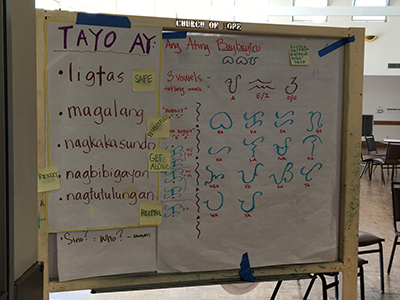 Learning to think, read and write in Tagalog and what it might look like in the babayin script helps to reinforce the concepts on the board. Photo by Lily Kharrazi.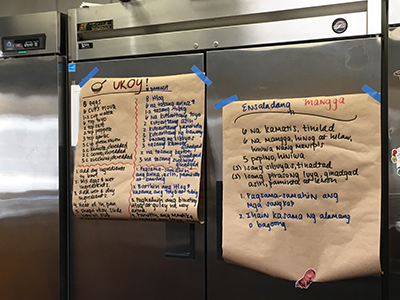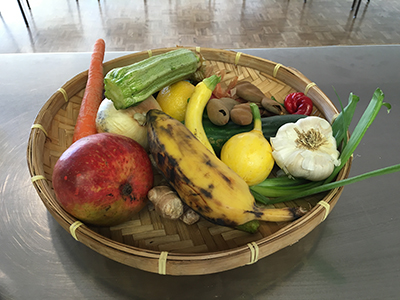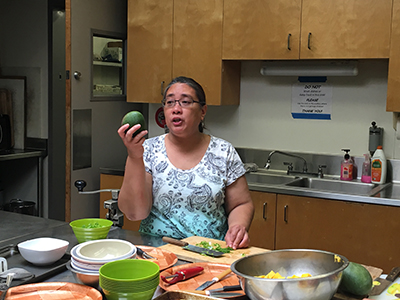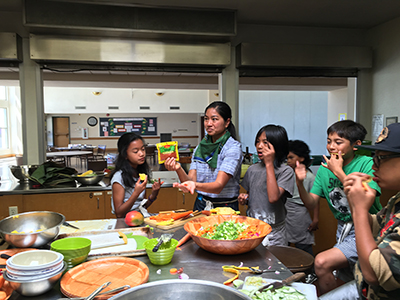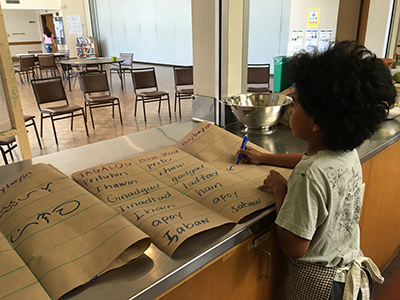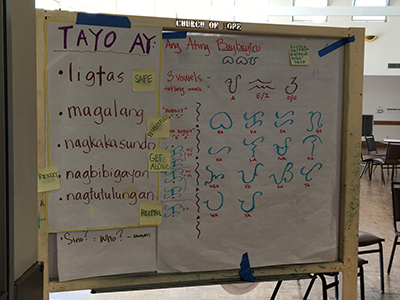 Next slide