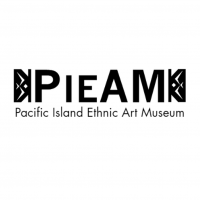 Pacific Island Ethnic Art Museum
Pacific Island arts and culture
Located in Long Beach, the Pacific Island Ethnic Art Museum (PIEAM) showcases the diverse cultures from the Pacific who call Southern California home, from the Marshallese to Ni-Vanuatu to Naurauan, and many other distinct nationalities.  PIEAM's mission is to generate interest in these diverse cultures and to educate varied audiences by bringing the beauty and culture of Pacific Island ethnic art to Southern California.  PIEAM stays true to the heritage of the Pacific Islands, highlighting all forms of Pacific Island ethnic art.  The museum opened in October 2010.
---
Living Cultures
2021
In 2021, a grant from ACTA's Living Cultures Grant Program will support the MALI'E project, a series of interwoven projects centered around the traditional practice of collective chanting. Including a performance ritual, virtual gatherings of cultural practitioners, community workshops, and a culminating community ceremony, the projects will honor the stories of everyday Matao/Chamoru people and the complexities embedded in their approaches to cultural reclamation. Participants will collectively re-k/new culturally-specific traditions for community ceremonies for personal and collective healing.
As a grantee of ACTA's Living Cultures Grants Program in 2011 and 2013, PIEAM received support for Pasifika Living Arts, an event showcasing multiple genres including dance, music, foodways, and material arts involving Southern California-based members of the Pacific Islander community.  The event is steamed live for international viewing throughout the Pacific.
In 2012, support from ACTA's Development Program allowed PIEAM's Museum Director, Brenna Barrett, to participate in the Long Beach Nonprofit Partnership's Nonprofit Leadership Institute.
Gallery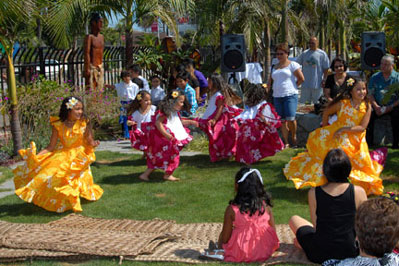 Chamoru community youth performing at PIEAM's opening in October 2010. Photo courtesy of Pacific Island Ethnic Art Museum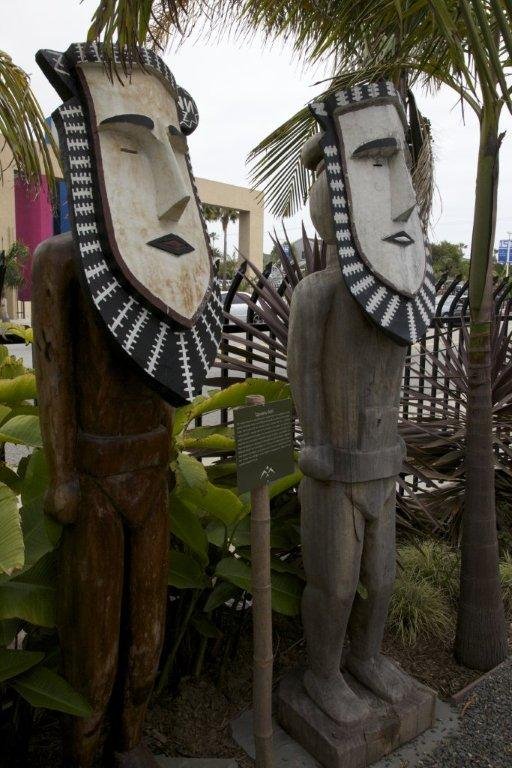 Tapwanu idols. Photo: K. Kugay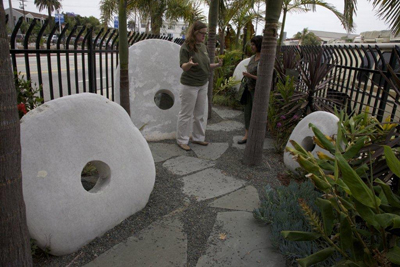 Director, Brenna Barrett, a native of Yap, Micronesia explains that items in the garden were donated by community members. Photo: K. Kugay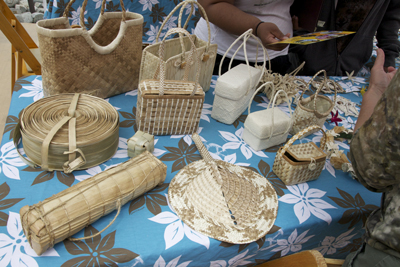 A display of woven goods made from pandanus from the Marshall Islands. Photo: K. Kugay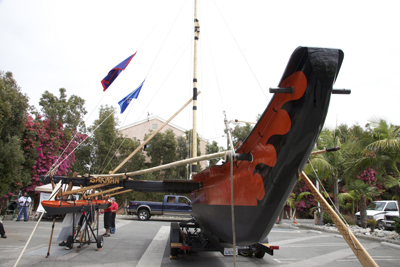 The Chamoru boat builders based in San Diego have built a replica from old drawings of the Sakman canoe which they plan to sail to Guam this year. Photo: K. Kugay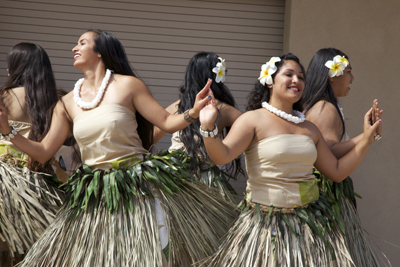 Chamoru women's dance performed by members of the Kuttaran Chamoru Foundation, Inc. Photo: K. Kugay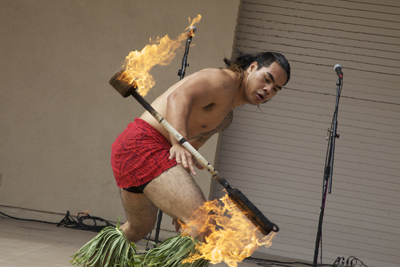 Samoan fire knife dancing employs skill, agility and grace. The fire element was added as a result of master Samoan practitioner, Letuli, found that he could get work in Hollywood by adding this element to his display. Photo: K. Kugay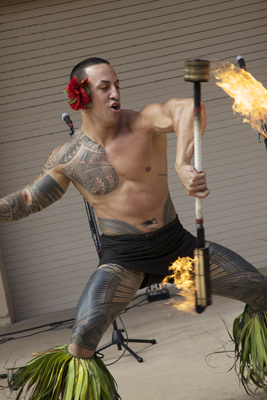 Another skilled fire dancer with tradtional Samoan tatoos demonstrates his skill at the Pasifika Living Arts Festival. Photo: K. Kugay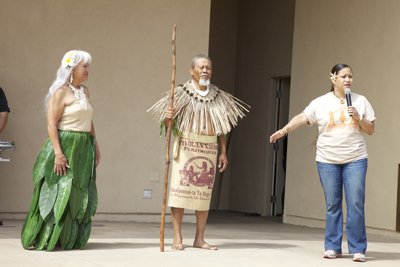 Chamoru elders once wore clothing like this before contact with the West's missionaries. Photo: K. Kugay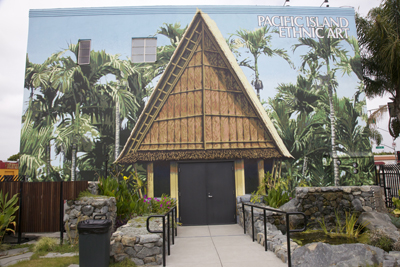 The outside of the Pacific Islands Ethnic Arts Museum is painted to look like a traditional men's house of Yap, Micronesia. Photo: K. Kugay
Pounding poi, a staple of Pacific Island diets made from the underground plant stem of the taro plant, at the 3rd annual Paskifa Festival held at the Pacific Island Ethnic Arts Museum in Long Beach. The festival has been supported by ACTA's Living Cultures Grants Program. Photo: Lily Kharrazi, 2013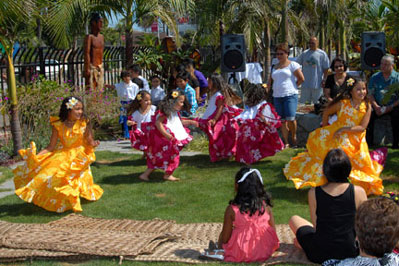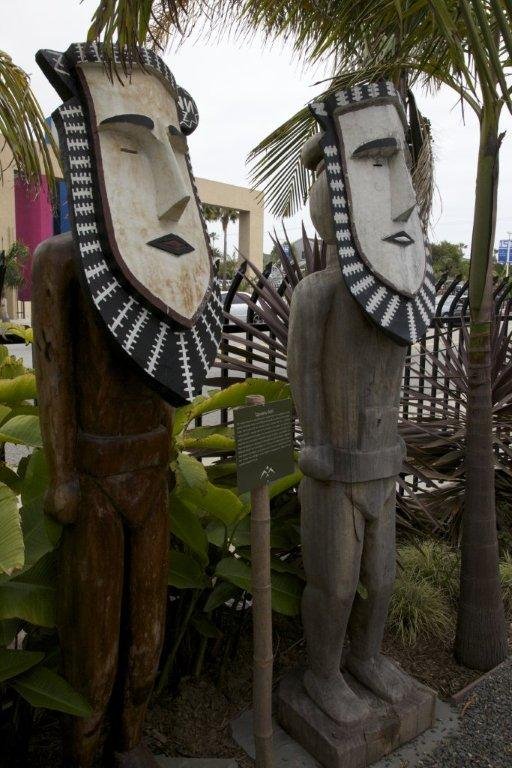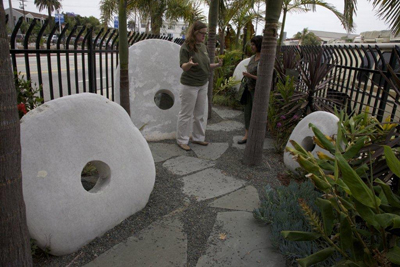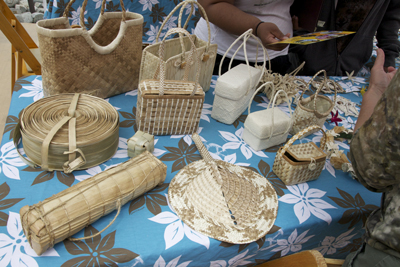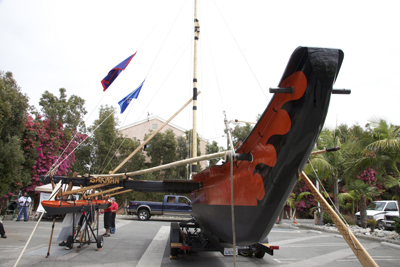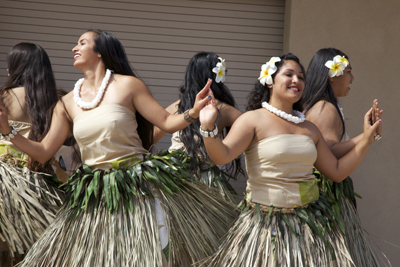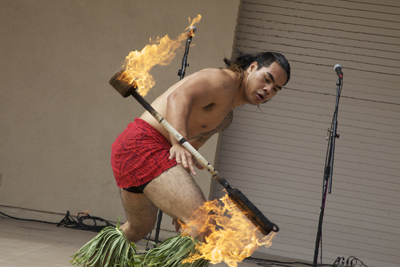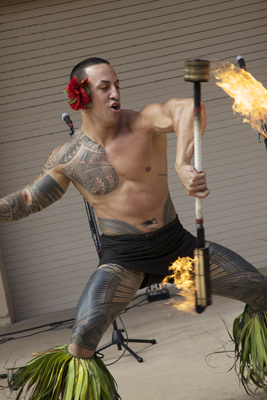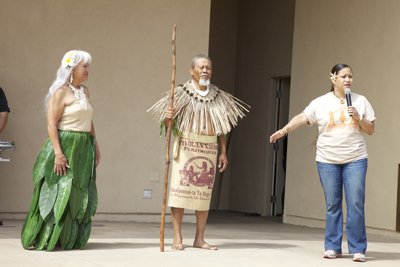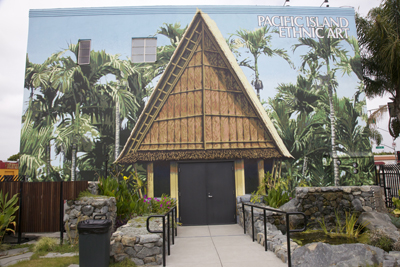 Next slide