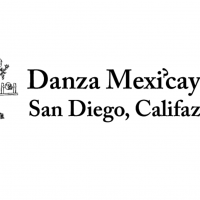 Mexi'caytol Indio Cultural Center
Indigenous Mexican dance and traditions
Mexi'caytol Indio Cultural Center in Chula Vista, is dedicated to the teaching and preservation of indigenous cultures of Mexico and the southwestern United States.  In 1987, they established one of the first Aztec dance groups in the country with a direct lineage to Maestro Yescas who is recognized for his deep learning and revitalization of Aztec dance and practices in Mexico. Focusing on serving youth in barrios, MICC is a vibrant community of practitioners.
---
Living Cultures
2021
In 2021, a grant from ACTA's Living Cultures Grant Program will support a series of multimedia events to showcase 46 years of cultural teaching and preservation of Azteca dances, Nahuatl language, spiritual traditions, and folk arts. An exhibition of photographs, videos, and audio conversations from the era when "La Danza Azteca" came to the U.S. from Central Mexico (1974-1990) will be held within three low-income, underserved communities in San Diego. The exhibits will be accompanied by dance performances and lectures on the history of this tradition and its impact on Chicano/Mexican-American identity.
2017
A 2017 Living Cultures award will support a symposium of Danza Azteca practitioners and cultural specialists from California and Mexico to expand knowledge and practices of dance, music, and regalia making.
2016
Funding from ACTA's Living Cultures Grants Program in 2016 will support the purchase of drums and leggings for use in teaching and ceremonial practice.  Underwriting travel to other Mexica/ Aztec New Year observances will facilitate exchange and learning among the leadership with other communities in three California locations.