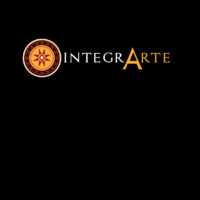 IntegrArte SF
Integrating culture, language, and tradition
About the Organization
Based in the Mission district of San Francisco, the non-profit IntegrArte SF supports bilingual and multicultural education through the promotion of the the Spanish language and Latin American culture. IntegrArte SF helps to create opportunities for Latino youth to learn Spanish through workshops and activities that focus on Latin American cultural traditions. The organization collaborates with various local partners, such as with the Mariners Summer Camp, a pre-K Spanish immersion program, the Mission Arts and Performance Project MAPP, and the Alvarado Elementary School's cultural festival.
 Living Cultures Grant
2020
Mission Ritmo y Tradición Program 
In 2020 IntegrArte SF received a Living Cultures Grant from ACTA to fund the Mission Ritmo y Tradition Program, which will create educational workshops that center around the distinct musical landscape of the Mission district of San Francisco. The Mission district of San Francisco has long been known as a neighborhood with a rich Latin American presence. Within this community, a unique musical sound developed that drew from Latin, Afro-Caribbean, West African, Samba, Bossa Nova, funk, rock and pop traditions. The Mission Ritmo y Tradición program will provide underserved children with the opportunity to engage with the collective sounds of the Mission and understand their diverse roots. Children will participate in free, weekly Latin American music workshops taught by local Latin music instructors. These workshops will include four components: historical listening, performance, interactivity and storytelling.