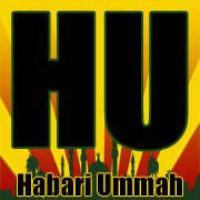 Habari Ummah
Lifting up community and culture for Muslims in the Bay Area
About the Organization
In Swahili, habari is news. In Arabic, Ummah is community.  Habari Hummah/Nourishing Islamic Arts in Oakland (NIA OAK) is a new organization that seeks to bring the community together by creating an intergenerational, multiracial space for Oakland Muslims to explore and experience traditional Islamic visual arts forms. The opportunity to learn more about these visual art forms, such as calligraphy and geometric patterns, will allow American Muslims to not only better understand these traditional practices, but also participate in the creation of artwork themselves. In turn, participants will be able to strengthen their religious identity as well as build greater ties within their community. The acronym for Nourishing Islamic Arts is NIA, which means purpose in Arabic.
Living Cultures Grant
2020
In 2020 Habari Ummah/NIA OAK received a Living Cultures Grant from ACTA to support their efforts in hosting events for American Muslims to learn more about traditional Islamic art forms. They plan to open their project with an adult halal "drank and draw" event that will take place during a Ramadan Iftar or dinner, the typical feast that takes place after a day of fasting. At this event, participants will sip tea and participate in a painting activity. The Living Cultures Grant will also support a series of eight Islamic arts summer classes for Muslim youth, as well as two separate intergenerational workshops focused on Arabic calligraphy and geometric patterns. The project will culminate in a fall or winter art exhibit, where participants will display their work and allow for cultural exchange with the larger community.