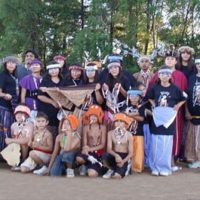 Cloverdale Rancheria of Pomo Indians
Cloverdale Pomo arts and culture
The Cloverdale Rancheria of Pomo Indians' ancestral territory is located approximately 90 miles north of San Francisco, in Sonoma County. In 1921, approximately 27.5 acres of land was purchased and the Cloverdale Rancheria was established for the homeless natives that were in the area. The lands purchased were only a fraction of those lands previously owned and occupied by the ancient Pomo. In 1958, the termination of the Rancheria resulted in the distribution of the tribe's assets and the tribe became landless. Although the termination had eliminated the Federal government's responsibilities to the tribe, the unrecognized, informal tribal government continued to attempt to service their people. In 1983, Cloverdale's Rancheria's federal recognition was restored, but no lands were reestablished for the tribe. The lands that comprised its former Rancheria were unobtainable.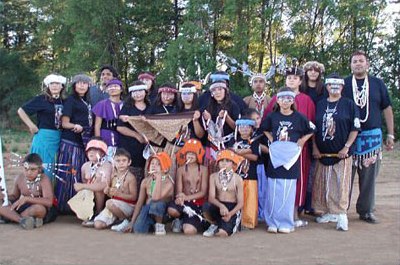 Today, the tribe is composed of 443 tribal members, the majority of which reside within a 50 mile radius of Cloverdale, California. For generations, the songs, dances, and ceremonies of the Cloverdale Pomo have lain dormant, but a recent cultural resurgence has revitalized the tribe's cultural traditions. Tribal representatives say, "Our tribe will pursue the resurgence of our Spirit and do what our ancestors are guiding us to do for our People and the generations to come…. The time has come to let our songs escape our throats and stomp our feet to the beat of the clapper, honoring those of our past, present, and, future."
In 2008, a grant from ACTA's Living Cultures Grants Program supported the preparation, construction, practice, and implementation of the Cloverdale Pomo's traditional songs and dances by their then newly formed dance group.