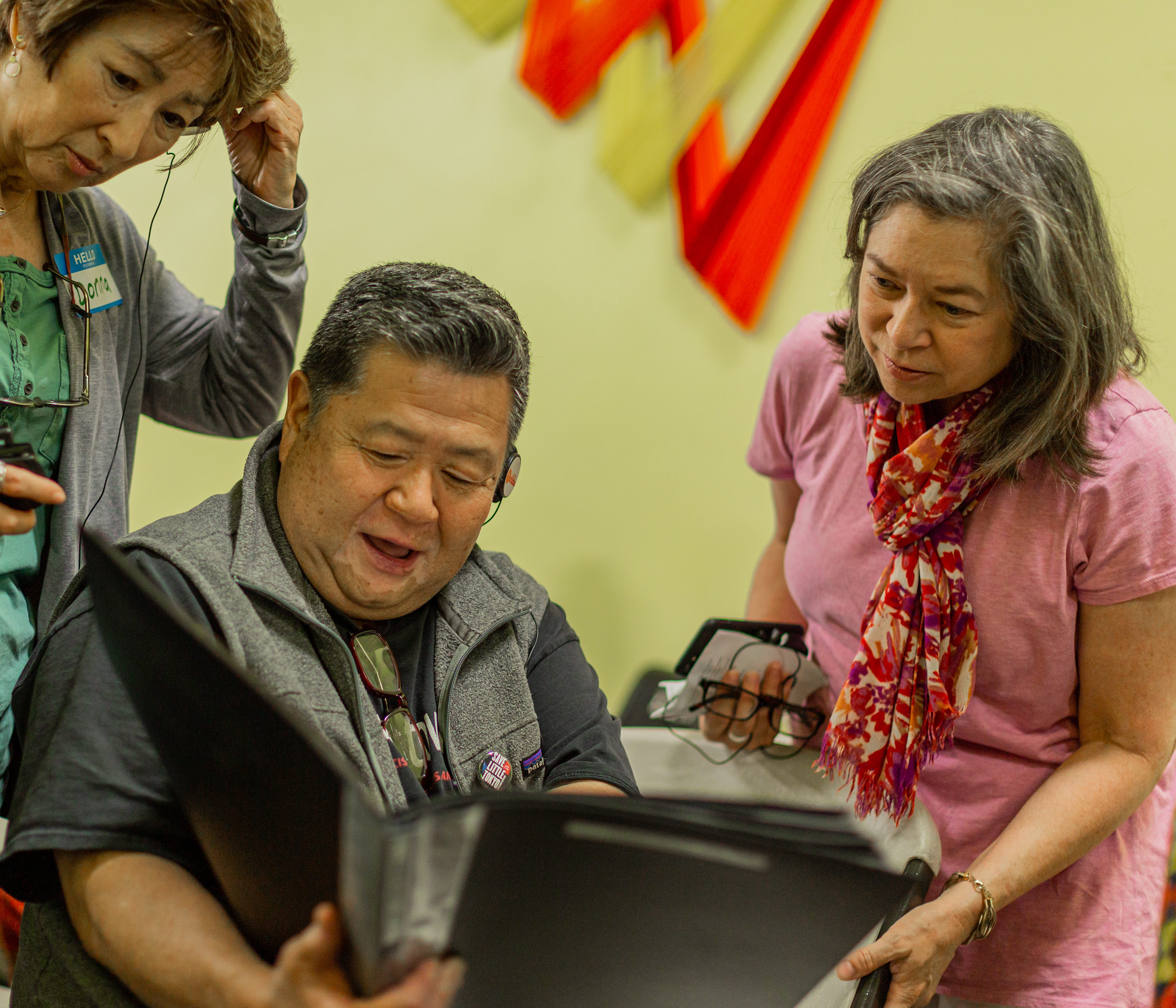 ACTA Roundtable on National COVID-19 Funding Opportunities for Arts Organizations
In response to the COVID-19 pandemic, ACTA has offered several free online events for artists and arts organizations focusing on relief funds and recovery aid available to those affected by COVID-19. Click to view recordings of these online roundtables:
Are you a current ACTA Living Cultures grantee or Apprenticeship participant?
If you are currently a 2020 Living Cultures grantee or Apprenticeship Program participant, we understand that your plan for the year is likely to be in flux. We are committed to being flexible and supportive during this time. Our program managers will soon be sharing some updates and resources to help you navigate your Living Cultures grant or Apprenticeship plans for the coming months–keep an eye out for a communication from them next week. As always, our program managers are just an email or a phone call away.  We are here for you!
Living Cultures Grant Program
Lily Kharrazi, Director of Special Initiatives
lilyk@actaonline.org | (415) 346-5200
Apprenticeship Program
Jennifer Joy Jameson, Program Manager
jjameson@actaonline.org | (760) 805-8002
---

Shelter Together: New Live Video Series
At ACTA we believe that social distance doesn't have to mean social isolation. That's why we have introduced a new series of live videos we are calling "Shelter Together." For the next several weeks, we will be bringing you LIVE performances, demonstrations, and words of wisdom from traditional artists across California on our social media channels!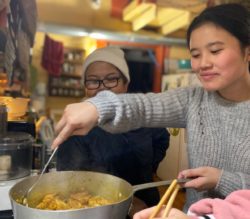 Join us on Instagram and on Facebook every Wednesday and Friday at 12 pm to witness how artists are continuing their traditional practices at home.  We've already heard from requinto rómantico musician Mary Alfaro, Philippine kulintang artists Bernard Ellorin and Kim Kalanduyan, 2020 apprenticeship pair in West African drumming, Kahlil Cummings and Tony Williams, and many others!
Keep an eye on our Facebook and Instagram pages for the latest news on the Shelter Together series and to see who will be presenting next!
Check out the full Shelter Together Archive here.
Top photo (L to R): 2019 ACTA apprentice Kim Kalanduyan and mentor artist Bernard Ellorin, 2020 ACTA apprentice Mary Alfaro (photo: Jenny Graham), and 2020 ACTA apprentice Tony Williams and mentor artist Kahlil Cummings.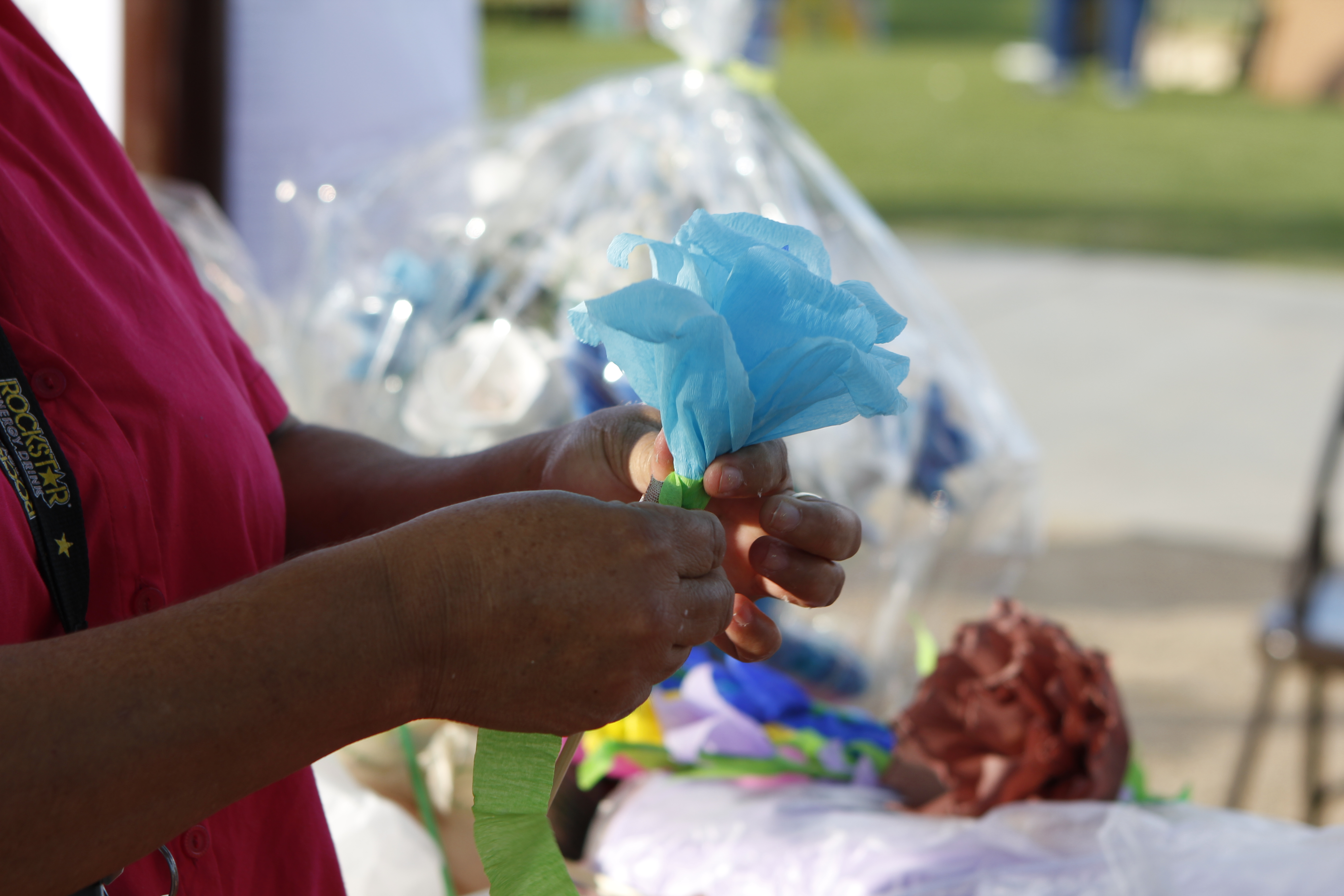 Resources for Traditional Artists and Organizations Affected by COVID-19
In an effort to support traditional artists and organizations affected by the COVID-19 pandemic and the resulting loss of bookings, programming, and income, ACTA has compiled a shortlist of funding and readiness resources including information about federal relief funds available through the CARES Act. This page will be continually updated as new funding and support resources become available.
COVID-19 Stimulus Bill and the Arts Sector
As of March 27, 2020, Congress has passed a major COVID-19 relief package, expected to be signed by the president, which includes:
$75 million for the National Endowment for the Arts
$75 million for the National Endowment for the Humanities
$75 million for the Corporation for Public Broadcasting
$50 million for the Institute of Library and Museum Sciences
$25 million for the Kennedy Center
$7.5 million for the Smithsonian
We will continue to work with our partners at the national level to ensure that traditional artists are supported through this relief funding. We'll keep you updated on opportunities for direct funding that become available as a result of the stimulus bill.
Other key resources available to the arts community through the bill include Community Development Block Grants that will be disbursed by cities and counties, Small Business Administration emergency loans that will be available to non-profits, independent contractors, and self-employed individuals, and expanded Unemployment Insurance that includes coverage for furloughed workers, freelancers, and gig economy workers. You can learn about these new opportunities and more about the arts component of the national relief bill here .
Your Cultural Work Under Quarantine: Send Us Your Stories, Questions, Opportunities, and Ideas!
We want to know how the stay-at-home measures have affected your traditional arts practice or cultural work! What are the most urgent needs you and your community are facing? What are new opportunities that are arising? How have you adjusted your work in response to COVID-19?
Reach out to us! You can use the this form to send us your update and let us know how ACTA can better serve you in during this time. This is not a survey–it is just a pathway for you to reach out to us directly. We'd also love to see your photos and videos of how you've adapted your traditional arts practice at home! Feel free to also share any virtual classes, performances, or other online opportunities that ACTA can help you to promote. Let's stay connected!
The Economic Impact of Coronavirus (COVID-19) on the Arts and Cultural Sector
If you haven't already, please make your voice heard by filling out the Economic Impact of Coronavirus (COVID-19) on the Arts and Cultural Sector survey from Americans for the Arts . It takes five minutes, and the information will directly impact emergency funding advocacy efforts at the national level.