At ACTA we believe that social distance doesn't have to mean social isolation. That's why we have introduced a new series of live videos we are calling Shelter Together, bringing you LIVE performances, demonstrations, and words of wisdom from traditional artists across California on our social media channels!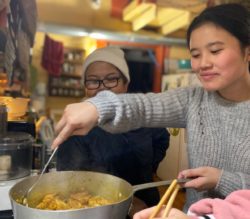 Join us on Instagram and on Facebook every Wednesday and Friday at 12 pm to witness how artists are continuing their traditional practices at home. Keep an eye on our Facebook and Instagram pages for the latest news on the Shelter Together series and to see who will be presenting next!
See the full archive for Shelter together below, or view the Facebook playlist.
MARCH
---
APRIL
---
MAY