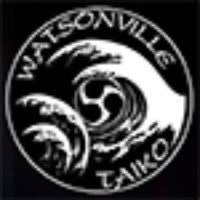 Watsonville Taiko Group
The mission of the Watsonville Taiko Group, founded in 1991, is to foster the evolving cultural expression and traditions of taiko drumming through performances and public education. Artistic director since 1992, Ikuyo Conant set the group's goals of exploring taiko to develop an art that combines drumming with folklore, mythology, and symbolism. Taiko as folk art is emphasized because it places value on joining with others to keep traditions alive. Important values and social meanings are found in the context of full participation and understanding of cultural traditions. By working together, the group learns that each person is valued as an important member of the community. This year they will celebrate their 25th anniversary season of providing classes and public performances.
Funding from ACTA's Living Cultures Grants Program in 2016 will enable the group to purchase new traditional dress for the company which includes kimono/happi coats, obi, or waist sashes, and hachimaki, or head sashes. Funds in 2017 will be used to purchase katsugi okedo taiko drums for the ensemble.