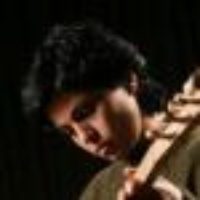 Özden Öztoprak
Kurdish Alevi folk music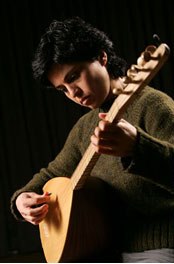 The Alevi religion is an eclectic belief system that combines the Central Asian Shaman, Christian, Buddhist, and Islamic beliefs present in the Anatolia region of Turkey.  The traditional folk music of the Alevis is primarily a sacred music.  Deyish, sung stories based on Alevi poetry, are oftentimes tales of struggle against oppressors and convey a love of and compassion for humanity.  Alevis are generally considered heretics by the Sunni Muslims, because Alevis accept women and men equal in all spheres of life, don't worship in a mosque, or practice any other type Sunni Muslim worship.  The Alevi have been historically and currently severely discriminated, massacred, and repressed; most Alevi songs are about human freedom and justice.  The sung poetry of the Alevis are taught and passed from one generation to the next, often within the family.
Alevi songs are most often accompanied by the saz, The bards sing with accompaniment of the saz (seven-stringed fretted lute) family of instruments, including the cura, bağlama, divan, and meydan.
Özden Öztoprak's grandfater was a bağlama saz maker and she learned playing and singing at a very early age.  She started singing at 7, and by 9 years old was performing at school and community events in her hometown in Turkey's Tunceli region.  By 11 years old, she was performing for the public and at weddings and official gatherings in her own and neighboring towns.  Özden graduated from the prestigious Istanbul University Turkish Conservatory where she formally trained her soulful voice and refined her skilled musicianship.
Özden was a master artist in ACTA's Apprenticeship Program in 2012, with her daughter and apprentice Berfin Ozsoy.  The apprenticeship builds upon their participation in ACTA's Apprenticeship Program in 2008, deepening Berfin's ability to play the bağlama saz and expanding her knowledge of the traditional Alevi repertoire.
As a participant in ACTA's Traditional Arts Development Program in 2007, Özden worked with consultant Door Dog Music Productions to develop professional promotional materials.  Özden will use these materials to present herself to potential presenters throughout the country.  Door Dog Music Productions also provided her with access to a database of U.S.-based presenters.
Gallery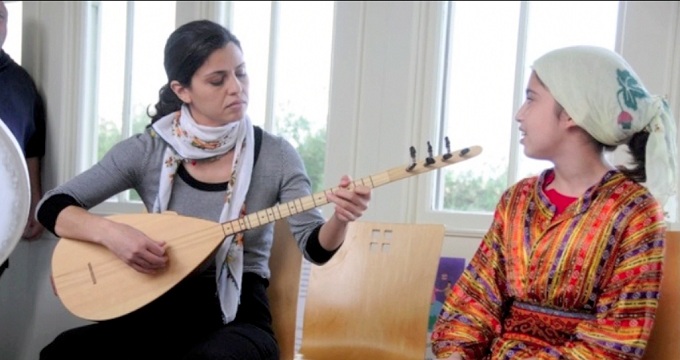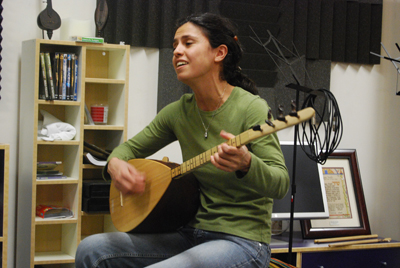 Berfin Ozsoy, an apprentice to her mother, master artist Özden Öztoprak, in 2012 and 2008, studied Kurdish Alevi folk music and received instruction on the bağlama saz (a seven-stringed fretted lute). Photo: Sherwood Chen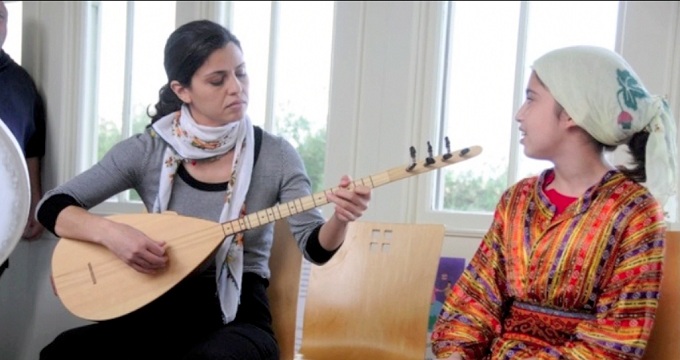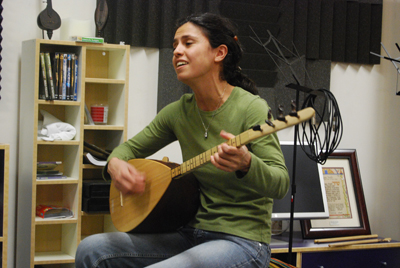 Next slide