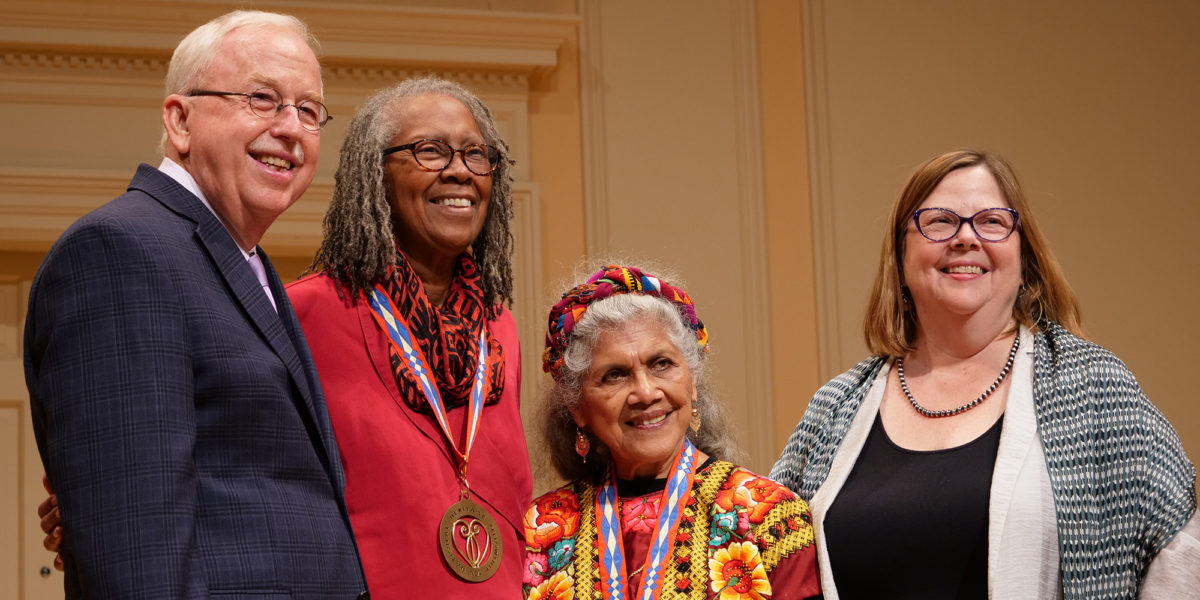 In 2018 Ofelia was received the nation's highest honor for folk and traditional artists, the National Heritage Fellowship from the National Endowment for the Arts, for her altar-making. She was also recently commissioned to build an altar for the Natural History Museum of Los Angeles County as part of their new permanent exhibition, Becoming Los Angeles.
In 2017 Ofelia and her daughter Rosanna Esparza Ahrens have been part of ACTA's Arts in Corrections Program. They teach a 13-week course in visual poetry and assemblage, which involves altar-making, at the California Institution for Women in Chino, CA. In 2016, Ofelia and Rosanna joined the Building Healthy Communities project in Boyle Heights to bring spiritual and arts practices to the Health Happens through Prevention campaign, both through their work with the public and their work internally on the project team.
Ofelia was a master artist in ACTA's Apprenticeship Program in 2012, with her daughter and apprentice Rosanna.  Their apprenticeship focused on the construction of an altar, Tree of Life, honoring life in East Los Angeles.  The altar was installed at Self Help Graphics during their annual Dia de los Muertos, or Day of the Dead, exhibition.
As a master artist in ACTA's Apprenticeship Program in 2002, she guided another daughter, Elena Esparza, in the artistic and spiritual principles of altar building.  During the apprenticeship, they focused on altars for specific holidays: ofrendas (altars) for Dia de los Muertos (November 2) and nacimientos (nativity scenes) for Christmas.
Ofelia and and her daughter Rosanna run a gallery and open studio in Boyle Heights called Tonalli Studio.