Kinnara, Inc.
Japanese taiko and gagaku
Kinnara, Inc. is composed of two Japanese American performing arts ensembles — Kinnara Taiko and Kinnara Gagaku.  Kinnara Gagaku performs gagaku, an ancient music performed in the Imperial Court of Japan, in religious institutions, and for community activities in Japan and within the Japanese American community.  It was formed in 1969 by Buddhists priests of the Senshin Buddhist Temple in Los Angeles and laymen in Southern California, in an effort to reestablish the practice and performance of tradiitonal Japanese performing arts in the United States.  Their sister ensemble, Kinnara Taiko, was the second taiko group formed in the United States.
A 2019 Living Cultures Grant supported the purchase of a new tsuri-daiko (suspended drum), one of the three percussion instruments and a centerpiece, enabling them to continue practicing, preserving, and performing this ancient art form for many years to come.
Living Cultures
2021
In 2021, a Living Cultures grant will support the Kinnara Taiko Archive Project, an archival project with the aim to collect, preserve, and share Kinnara Taiko's 52-year history. Funds will support purchasing necessary equipment and conducting key interviews with original members of Kinnara Taiko.
In 2015 and 2006, grants from ACTA's Living Cultures Grants Program supported Kinnara Gagaku's purchase of bugaku costumes.  Bugaku is the dance element that accompanies traditional gagaku music.
The following video features Kinnara Gagaku performing Nasori, a piece written sometime between the 3rd and 4th century.  The piece represents two dragons dancing playfully in the sun and is normally performed during congratulatory occasions.
Gallery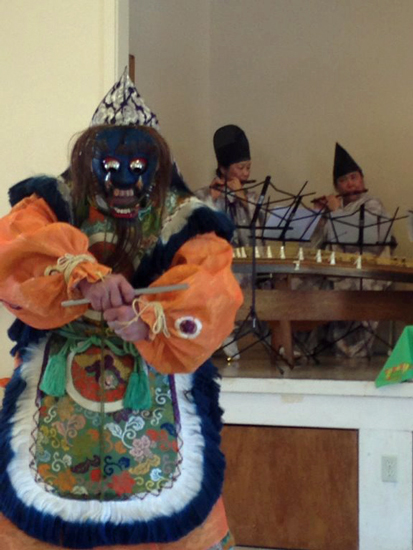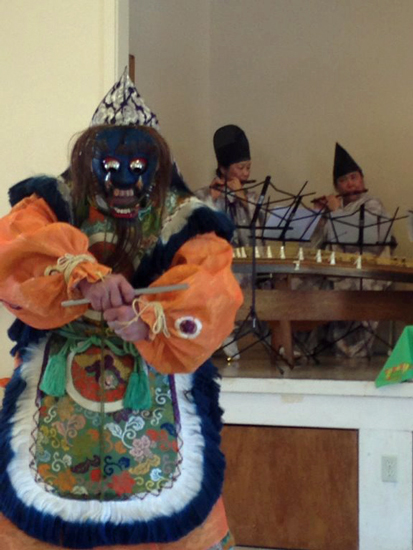 Next slide