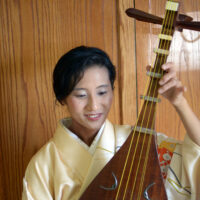 Nobuko Fukatsu
Japanese biwa lute, singing, story recitation
About the Artist
Nobuko Fukatsu is a Biwa (Japanese lute) player based in Los Angeles, California.  Born in Japan, she started to study Satsuma-biwa under the prominent biwa musician Yoshiko Sakata in 2005.  After moving to the Los Angeles area, she started to perform at various cultural gatherings, festivals and educational settings, as well as participate in recordings for entertainment media music.
Her repertoire includes classical narrative biwa music such as the Tale of Heike, narrative pieces written in modern Japanese, and modern instrumental pieces.  Fascinated by the biwa's endless potential for narration via the combined sounds of voice, wood, and silk strings, she also creates music to tell short literature pieces in Japanese and English.
Nobuko plays on instruments that survived the Japanese-American WWII internment experience and were later given to her.  She also researches the history of biwa and its music in the Japanese immigrant communities in the US, particularly in Los Angeles.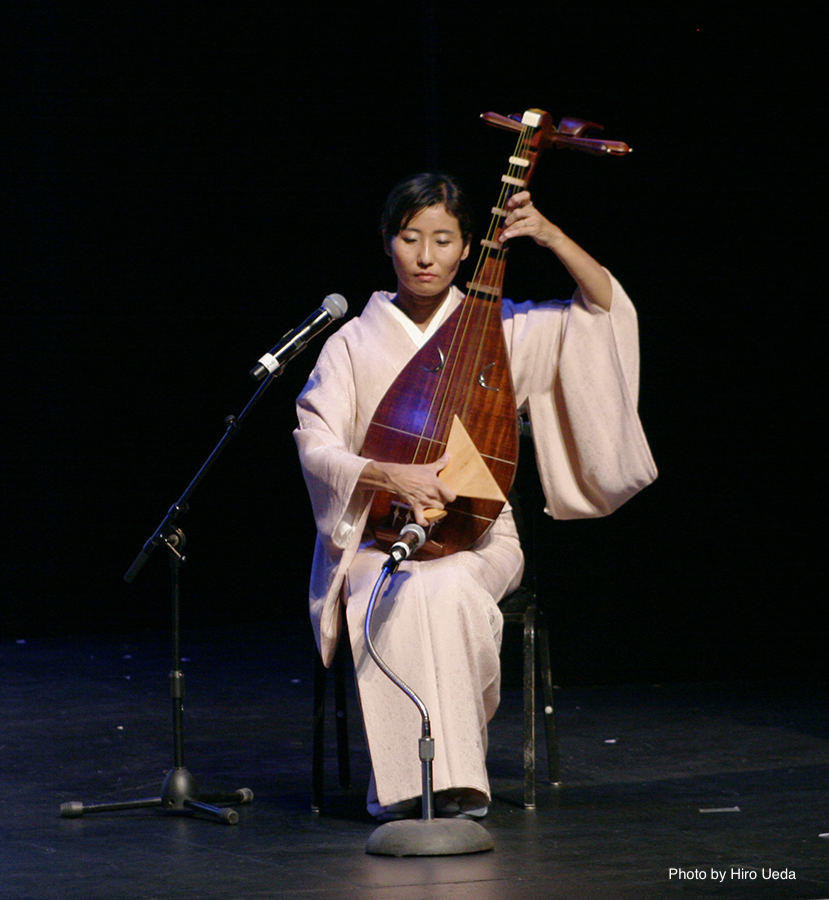 Pronouns
she/her/hers
Expertise
Japanese biwa lute, singing, story recitation
Offerings
Artistic consulting, Lectures / Lecture-demonstrations, Performances, Private instruction, Workshops
Offerings Location
In-person services, Online/remote services
City
Greater Los Angeles
Email
Website
Artist Social Links
Video