On the evening on October 9, 2019, ACTA invited current and former grantees, friends, and partners to join us in San Diego's Logan Heights neighborhood for a convivial gathering affirming the power and shared values of the traditional arts in San Diego County.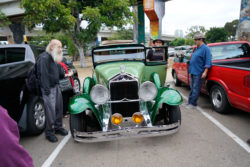 The events began with a powerful walking tour of the neighborhood's iconic Chicano Park, a vibrant space for Chicano/a/x activism, organizing, and self-determination marked by murals that tell critical stories about Chicano/a/x histories and achievements. The walking tour was led by ACTA's own Josephine Talamantez, who serves on ACTA's board and also chairs the board for the forthcoming Chicano Park Museum. Josie called upon a number of muralists and low-riders to share about their essential creative contributions to the space.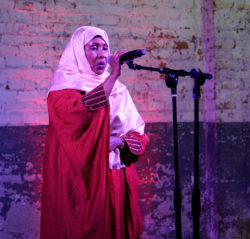 Next, we welcomed San Diego-based grantees, partners, and friends new and old for dinner at Bread + Salt Art Center, just a short walk up the road. There, we heard from  Kumeyaay singer and storyteller Stan Rodriguez, (a former Apprenticeship recipient), Bernard Barros Ellorin and his apprentice Kimberly Kalanduyan  (2019 Apprenticeship recipients) who performed kulintang music of the Southern Philippines, Somali poets and singers Siham Ismail and Asho Abhullahi Farah of Somali Youth United  (2019 Living Cultures grantee), followed by beloved Chicano musicians Miguel Lopez and  Ricardo Sanchez  (also brother to the late NEA Heritage Fellow, musician Ramon "Chunky" Sanchez ).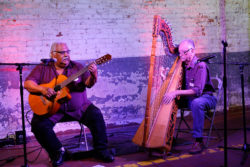 Joined by the National Endowment for the Arts' Cliff Murphy, the California Arts Council's Larry Baza, ACTA's Amy Kitchener and Josephine Talamantez, we then welcomed local artists and organizations in attendance into a dialogue about the state of traditional arts practice in San Diego. ACTA looks forward to continuing to support and learn about the extraordinary work of San Diegans in the months and years to come!
Visit our Facebook page  for more photos!
---
All photos by Memo Cavada/Creative Images.